The Property Market in 2022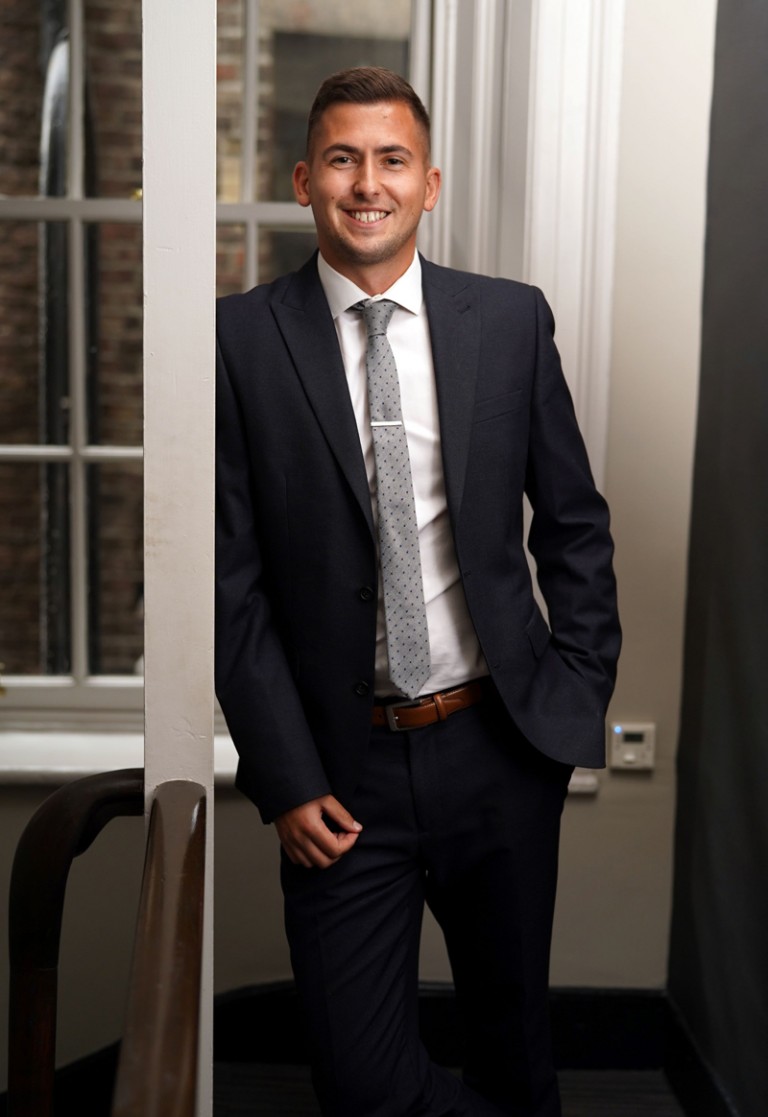 Ross Haggie, senior building surveyor at Silverstone Residential Surveys Ltd, provides us with an insight as to what the property market looks like in 2022.
If we look back to 2020, the Bank of England feared that property prices would plunge as we lurched towards the global pandemic.
Instead, we saw a bumper 2021 for the housing market following a stamp duty holiday that helped to fuel approximately 1.5 million house purchases across the UK.
As a result of the pandemic, consumer habits changed with many people wanting to escape the hamster wheel of the big cities and move to the countryside. The pandemic also saw more flexible or hybrid working options and there was a limited supply of houses coupled with low mortgage interest rates.
Recent figures highlighted that in January 2022 the average house price jumped to a record high of £276,759.
Moving forward to mid-2022, we are starting to see more stabilisation but the market is still very buoyant. A recent report from the RICS suggests there will be more interest rate increases on the way, but market sentiment remains upbeat.
The report suggested that inflation pressures continue to grow, leading to a shift in stance from the Bank of England. Despite the hikes in interest rates seen to date and the prospect of more to come, for now, it is anticipated the economy will remain relatively resilient.
The report says consumers are expected to draw heavily on the build-up of savings during the pandemic and business investment will pick-up on the back of the tax incentives introduced last year. This is reflected in the feedback provided to recent RICS surveys of the construction sector as well as the commercial and residential markets which, generally, remain positive.
When it comes to commercial property, the report stated the market fell by 13% in 2020, however, overall transaction volumes grew 24% last year to stand 9% above 2019 levels. This strong performance was fuelled by solid growth in logistics and retail parks and the bounce in shopping centres from historic lows.
With regards to residential property, both the RICS headline price balance indicator and the twelve-month expectations measure continue to highlight the underlying momentum that persists.
At Silverstone Residential Surveys Ltd, we are yet to see any signs of slowing activity. However, we do expect the market to steady as we move through the year due to increasing caution over inflation and the rapidly rising cost of living. After such a buoyant period in the market, it is inevitable the market will eventually slow.
Most areas are displaying some signs of growth and many of the more sort-after locations are displaying growth. However, other areas not known for being as historically popular, are now on the up. They include:
Amble – a nice coastal town which has always been popular for second homes or holiday homes. It is now showing a lot of growth and development, which has been reflected in the house prices locally.
The Ouseburn/Heaton – trendy/up-and-coming areas which are becoming more popular. They are located close to the city centre and the Quayside. In recent years, we have seen a lot of businesses becoming based or relocating to the Ouseburn.
The Coast (Whitley Bay/Tynemouth/North Shields) – good schools, close to the beach, a very desirable place to live or visit.
Low Fell – a popular area with a good selection of local amenities and services. Close commute into Newcastle with Team Valley and the A1 a short distance away.
Birtley – this is largely due to the amount of new build properties which have been and are still being constructed in this area. Many of which are more affordable and have attracted young couples and families to the area.
Seaham – similar to Birtley, Seaham has seen a lot of new property and redevelopment in recent years. It also has a popular stretch of coastline where houses are very affordable and has seen a large influx of homeowners from nearby Sunderland.
There will naturally be regional variations in house prices and there are still attractive mortgage deals available, particularly in light of high rent prices which reached record levels in January 2021.
So, with this in mind, if you are looking to purchase a property, Silverstone Residential Surveys Ltd operates from our Grey Street offices in Newcastle and is a specialist residential building surveying practice.
We provide fully independent home buyer's survey reports for all types of residential properties located throughout the North of England.
When buying any property, we highly recommend you choose a residential survey. Whether this is a "HomeBuyer Report" (Level 2) which will provide a detailed description of the current state of the property or a "Full Building Survey Report" (Level 3), which is the most comprehensive form of survey. We also provide bespoke reports for specific defects and can advise accordingly on any building related matters as required to aid homeowners with the rectification of any issues.
To find out more about us, please visit: https://www.silverstoneresidentialsurveys.com/about-us