Retail Parks – Why it pays to take a proactive approach to maintenance...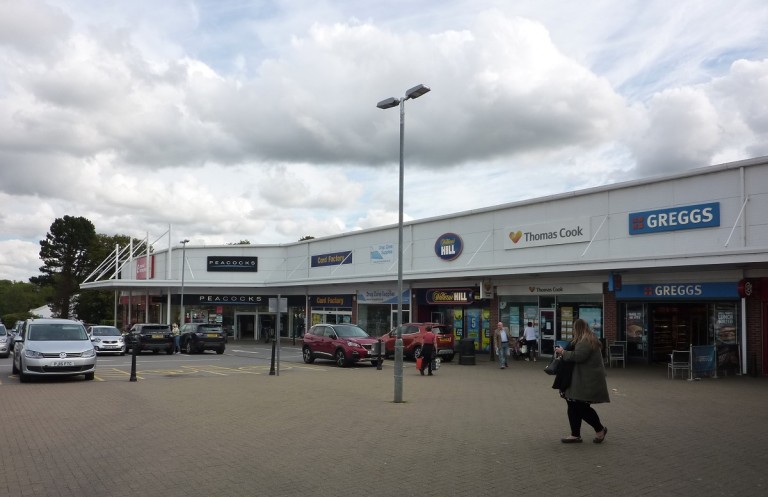 Following the recent completion of a refurbishment project in North Yorkshire, Building Surveyor, Jack Margerrison, explains why it is important for high standards to be maintained if retail parks are to prosper.
Richmondshire Walk Retail Park in Catterick Garrison is similar to many retail parks up and down the UK, proving popular to people of all ages who can shop on a daily basis with the benefit of plentiful onsite parking and good access to local bus routes.
With a modern parade of shops offering a wide range of goods and services as well as a large supermarket, the retail park attracts a high volume of customers meaning that regular maintenance is an ongoing requirement.
In 2019, Silverstone acted as Contract Administrator on behalf of the owners of Richmondshire Walk Retail Park, who were keen to ensure that high standards were maintained.
We drew up a Schedule of Works which were to be undertaken out of hours to ensure they did not interfere with shop opening times.
Our Schedule of Works included:
· Re-cladding of external elevations
· Replacement of rainwater goods
· Decoration of the counter leaver canopy
· Maintenance of external staircases
· Addition of DDA compliant handrails in external areas
· Road surface repairs
· New thermoplastic parking bay markings
· Removal of graffiti
These works are just an example of some of the ways in which the owners of retail parks can ensure high standards are maintained at regular intervals. This is important for a number of reasons:
Occupancy Levels – Vacancies within retail parks can be a major issue, so by ensuring that the park's appearance and presentation is well maintained, landlords can not only help keep their existing tenants but maximise their chances of attracting new tenants if required.

The Customer Experience – With the growth of online shopping there are now considerably more options when it comes to buying everyday items than was the case even 10 years ago. In order to compete with the convenience of internet shopping, retail parks need to make sure that they are safe and pleasant environments to visit and spend time. This might start with ensuring effective signage is in place so customers can find you but can also include matters such as customer seating areas, lighting, landscaping and parking facilities.

Compliance – For the owners of retail parks there are number of important issues which need to the considered in terms of compliance to regulations and legislation. For example: do staircases and access ways provide suitable access for wheelchair users or the visually impaired? Are there any pot holes in the car park which could lead to a potential claim from a customer? Have all measures been taken to reduce any slips, trips etc..? Not only are there potential legal and financial implications to these matters but in an age where social media enables anyone to quickly pass judgement with a photo or video, it is even more important to ensure high standards are maintained.
If you require assistance with refurbishment works to your commercial premises, whether it be retail, office or industrial, we can provide expert advice and help put in place a proactive approach to maintenance in order to attract and retain tenants.
For further information contact a member of the team today on 0113 320 7879 (Leeds) or 0191 231 4263 (Newcastle) or email hello@silverstonebc.com