Refurbishment breaths new lease of life into eco-friendly office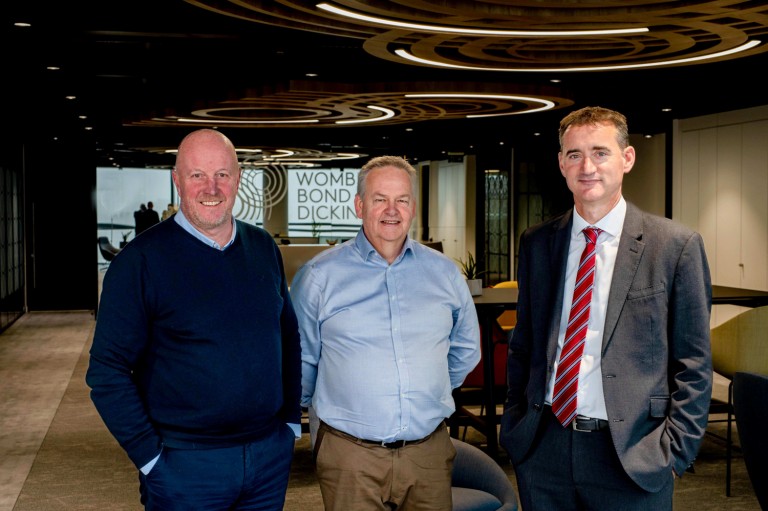 Appointed as project manager and principal designer, Silverstone Building Consultancy has completed a significant refurbishment within the Leeds office of international law firm Womble Bond Dickinson.
The top 20 UK law firm agreed a new lease on the 6th floor of No.1 Whitehall Riverside, Leeds, with a floorplate of approximately, 17,000 sq ft.
The scheme has been designed to meet the requirements of a modern, forward-looking law firm, with an eye on flexible working. It boasts a lighter and more vibrant working environment, collaborative workspaces, larger break out areas, improved facilities and technology-enabled rooms.
Also working on the project was TMS Consulting as mechanical and electrical engineer and 3Sphere as cost consultant. The refurbishment works were procured under a design and build contract completed by ADT Workplace.
Ben Rennocks, director at the Leeds office of Silverstone Building Consultancy, said: "We are pleased to continue our working relationship with Womble Bond Dickinson and it was a pleasure to work with all parties linked to this project. This is an impressive office space and one which reflects a modern, hybrid, environmentally friendly, working environment.
"The new office incorporates a high specification client suite, where the layout and use are as flexible as possible, incorporating a range of working environments, including touch down space, break out space and staff kitchen, a variety of collaborative working spaces, areas suitable for agile working, collaboration pods, quiet working areas, reprographics hub, showers and multi-faith facilities.
"It is an excellent office environment which will, no doubt, attract high-calibre employees and graduates.
"We are continuing to see strong growth within West Yorkshire and projects such as this demonstrate the quality of work Silverstone is currently delivering in Leeds to assist clients looking to rationalise and modernise their offices."
Simon Pilling, partner and Leeds office head at Womble Bond Dickinson, comments: "We're grateful to Silverstone Building Consultancy and all our delivery partners for the work, expertise and commitment put into our new, enhanced and eco-friendly office which fosters collaboration, promotes agile working and supports a healthy workplace culture.
"Developing and stretching our environmental targets is core to our business and so we have been heavily involved in the design of our new workplace to create a space fit for the future with strong green credentials that match the ambitions of our Carbon Reduction Plan.
"Our Leeds office has become central to the wider WBD success story. We have created a great team here supporting a fantastic range of local, national and international businesses. The refurbishment reaffirms our long-term commitment to the region and to our Yorkshire-based clients."