Project management of £1.2 million technical skills facility is complete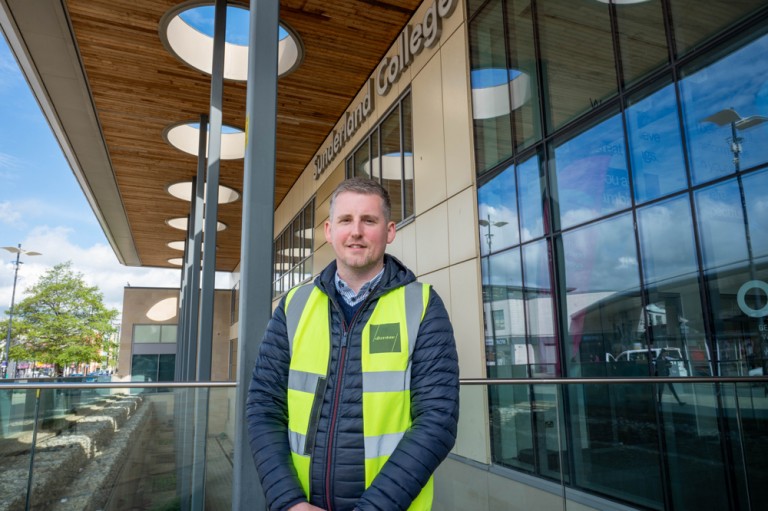 Newcastle-headquartered, Silverstone Building Consultancy, has completed the project management of the £1.2 million investment in technical facilities at Sunderland College's City Campus.
Following capital investment at the college's campus, supported by the Department for Education's T Level Capital Fund (TLCF), the technical facility will revolutionise skills and technical education for students aged 16-18, supporting the delivery of new engineering, manufacturing and energy skills and provision in leadership, management and business administration.
It will ensure the college and its T Level curriculum can grow in alignment with the evolving needs of industry across Sunderland and the wider North East region.
The facility boasts a number of key standout features including an Immersive Digital Training Hub, designed to recreate real-world industry environments. There are renovated classrooms for T Level subjects in business management and construction, seminar rooms equipped with the latest technology collaborative space and a business suite for T Levels in business management.
Silverstone Building Consultancy, is a specialist firm of chartered building surveyors and project managers, with offices in Newcastle, Leeds and London and was appointed to the project by Sunderland College.
Paul Wharton, senior associate director at Silverstone Building Consultancy, said: "We have acted as both cost consultant and project manager of the investment programme from the initial stages, successfully obtaining funding through to completion of the new facility.
"We have worked closely with Sunderland College and appointed North East-based organisations onto the project including main contractor EQUANS, (ENGIE's UK and Ireland services-led division with offices in the North East) lead architect, Seymour Architecture and Newcastle-based JCP Consulting Engineers Ltd as mechanical and electrical consultants.
"The campus will provide learners with cutting-edge technology and will enable them to learn skills that will be of value to employers. This is a huge boost for the region, particularly when employing and recruiting a skilled workforce remains a challenge not just within the construction sector and the built environment but across all sectors."
Further capital investment within the college includes an electric vehicle training facility and automation robotics hub, along with a new, hybrid automotive technical skills facility, including electric charging stations.
Vikkie Morton, vice principal at Sunderland College, said: "Silverstone has successfully worked with us to deliver fabulous new City Campus facilities within very short timescales and to budget, even at a time when all external costs are increasing.
"This has only been achieved by investing time and energy, understanding the college's requirements and quickly translating these into a package of works that locally sourced contractors could deliver.
"Works were undertaken within the live college environment with careful consideration for both staff and students, allowing the smooth and successful delivery of a well-planned and thought through project."