Our wellbeing is a top priority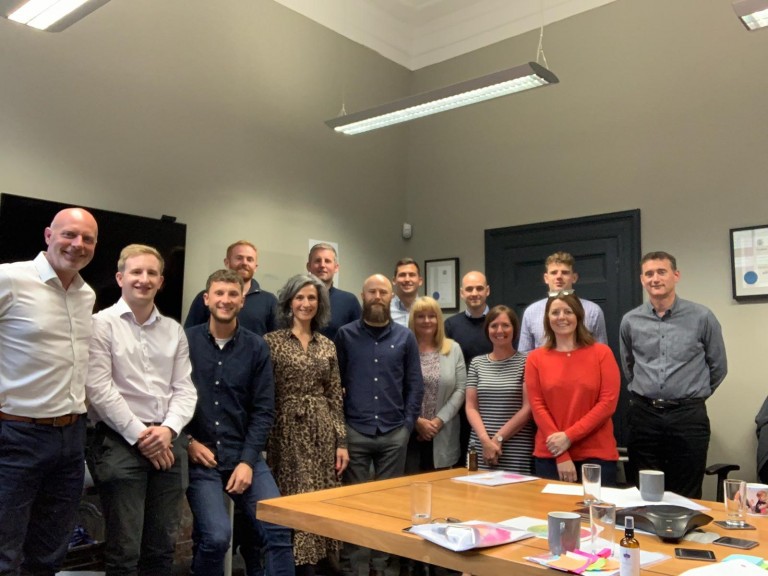 Richard Farrey, director at Silverstone Building Consultancy discusses the importance of employee wellbeing.
Like many organisations, we have at times, inadvertently, underestimated the importance of having a strategy in place when it comes to staff wellbeing. We work very hard and post-pandemic activity levels are high and this can feel all-consuming.
However, now, more than ever, it is important for employers to look after their team. Good mental health enables colleagues to better deal with challenges that the fast-paced modern life brings.
Here, at Silverstone Building Consultancy, we recognise the value in giving our team tools and techniques to help them cultivate a work-life balance that works for them. It is important to acknowledge that every individual has different needs and a one-size fits all approach is simply not conducive with employee wellbeing.
The emotional health of our team is priority, so much so that we recently partnered with Nicky Robertson & Associates, specialists in holistic therapy to form a workplace wellbeing programme.
The programme was delivered across three days, covering various aspects of wellbeing with the central focus that health and wellbeing is achieved through the integrated approach of care for the body, mind, emotions, and soul.
The first day was about learning to manage stress, fear, and anxiety. We learnt that the first step to mental wellbeing is developing an understanding of the nervous system and, with this grounding of knowledge, the next step we were taught was how to identify triggers and reactions, particularity in the body, mind, and emotions, of a dysregulated nervous system. The team was then armed with tools and techniques to help stop mind spirals and negative thoughts, to improve the sense of balance in the body-mind, and to help cultivate a more sustained embodied sense of self-regulation.
The second day focused on self-care, creating space for reflection, and honouring our needs by establishing healthy boundaries. This was done by exploring daily challenges and how they affect us physically, emotionally, and mentally. We were supplied with tools and techniques to ensure healthier approach to work-life balance helping cultivate a positive and empowered mindset. We can all look to enhance aspects of our life, to be a little kinder to ourselves, and to recognise gaps in our wellbeing toolkit.
The third day had two focus points. The first part was on building emotional and mental resilience. This was done through various team activities as well as learning tools to use in times of challenge and adversity.
The second part focused on improving self-confidence, in particular when dealing with the narrative of the Inner Critic. Through various activities the team developed a deeper understanding of how to overcome the negative spirals of the inner critic and ways in which to take empowered actions to improve their mental health.
The programme also provided a positive opportunity for the team to come together and share how they are feeling. Often, we are so busy with day-to-day operations that we don't all get the chance to be in the office at the same time and so it is important to make sure that level of communication is always there for each and every employee, to support them during good and bad times.
As part of our physical wellbeing, we have also created a gym within our Newcastle office. Our fourth floor was once a storage area but now we have our very own fitness area, complete with a peloton, treadmill, and bike.
The peloton provides the team with plenty of exercise options from online interactive core sessions, to boxing and meditation.
We have also recently reintroduced the cycle-to-work scheme and being on Grey Street in the centre of Newcastle, cycling can often be a much easier way to navigate the traffic.
As we progress through the year, we will continue to explore new ways to enhance our mental and physical wellbeing.