Northern Insight Magazine: In Conversation with... Phil Bone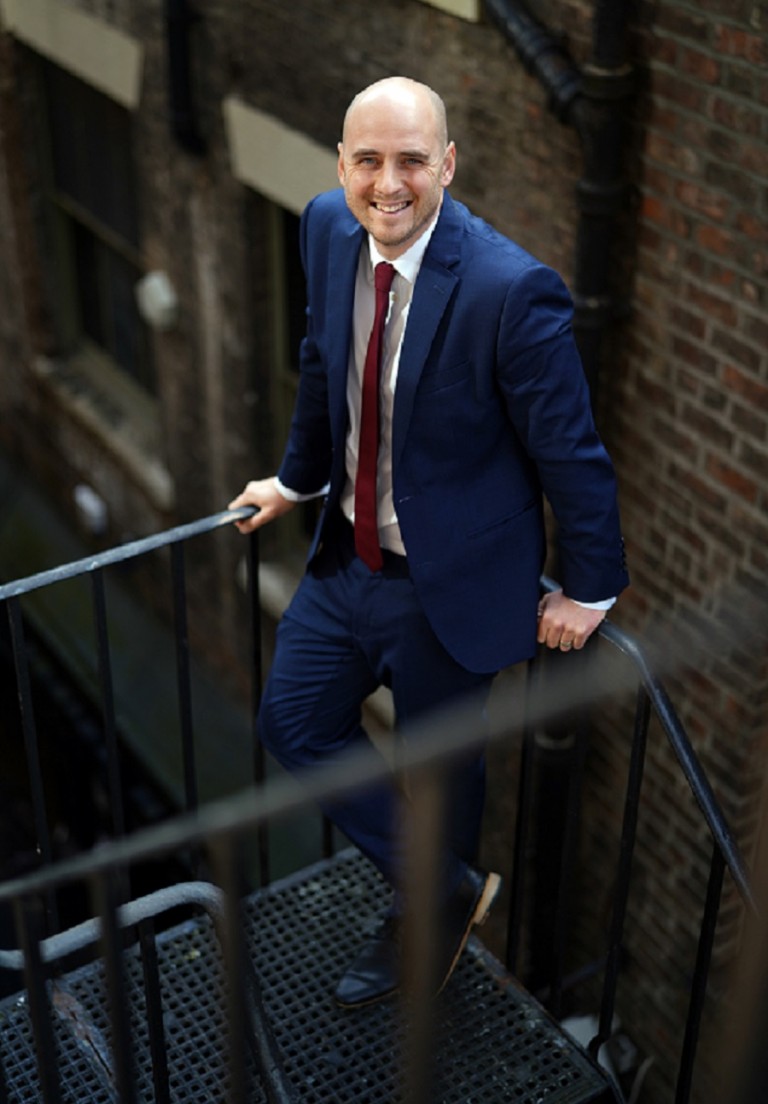 What were your career ambitions growing up?
Short of being a footballer (which was always going to be a tough ask), I always had an interest in the built environment. Like most people, I wasn't really sure what I wanted to do upon leaving school but decided to enrol on the foundation degree in building surveying at Northumbria University followed by a BSc Hons degree in the subject and have steadily progressed my career and passion for the industry, from there.
Tell us about your current role
I am a senior associate director at Silverstone Building Consultancy, we are a specialist firm of building surveyors and project managers based in Newcastle and Leeds. Being both building surveyors and project managers, means we offer a wide range of services and often have a varied workload with no two days being the same.
What are the most challenging and rewarding aspects of your job?
Due to the nature of the industry, it is fast paced and changes occur quickly. The built environment is going through a very busy time, which is great following on from the pandemic, but this also comes with challenges, particularly ensuring time is used in the best possible way. Technology has helped the industry transition through the pandemic and has been invaluable. It certainly has its place and can create many efficiencies but there often isn't a substitute within our industry for face-to-face meetings. As with most things, it's about getting the balance right.
There are many rewarding aspects of being part of the built environment, which is a very sociable industry. In most cases there is a real team approach to many aspects of our role, whether this be working with a design/project team or within the office when working on a portfolio of surveys.
How has your development progressed at Silverstone Building Consultancy?
I started out as a graduate at the company 11 years ago and I am now a senior associate director. If I reflect back over this time, I am a totally different person and surveyor. I have learnt so much about the sector and continue to do so on a daily basis. I have worked hard to progress but have benefitted from the supportive environment I am in.
Tell us about your team?
The team is very supportive and I've been lucky enough to work with some great people over the years including colleagues, clients and other consultants. I am fortunate that my career has developed alongside other colleagues, as we all work well together as a team.
Which piece of work are you most proud of?
It would be difficult to single out one specific piece of work. In working on the project-based side of the business, there can be a real sense of achievement in taking something from the very early stages of a client's aspirations for a building or site and making this happen by working closely with them and others to deliver a finished product.
Undertaking project-based work within the education sector can be particularly rewarding, as often the work required to these buildings or sites is very much needed and can a have a genuine positive impact.
What is the best piece of business advice you have been given?
A really simple one but treating people how you would expect to be treated. In our industry listening in the right way is invaluable, a lot can be learnt and understood from others when you set out to listen properly.
Where do you see yourself in 5 years?
At Silverstone Building Consultancy – enjoying my work and learning every day.