Leeds team supports Run For All 10K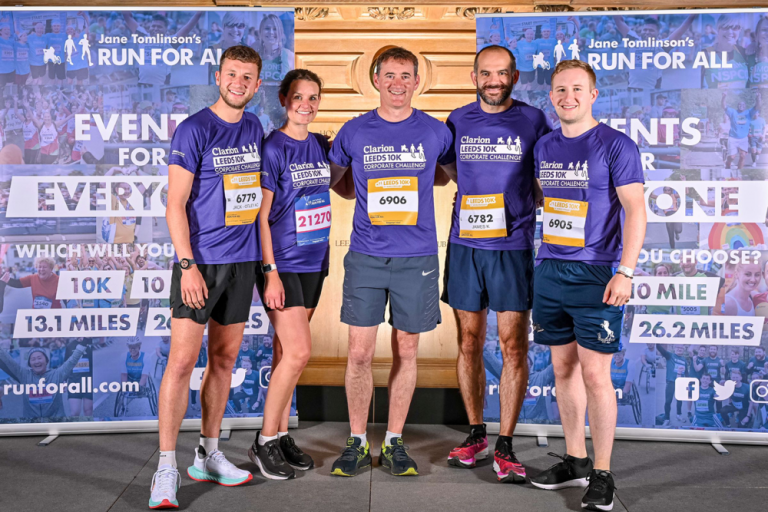 Senior chartered building surveyor, Jack Margerrison
Our Leeds office put its best foot forward for the Run For All 10k.
The run is part of the lasting legacy to the late amateur athlete and fundraiser, Jane Tomlinson CBE. Jane, from Leeds, made headlines around the world by taking part in a series of incredible endurance events - despite being diagnosed with an incurable cancer.
By 2007, her declining health meant she was unable to take part in any more extraordinary undertakings. However, using the money she raised on an American adventure, Jane was able to sow the seeds for the Run For All Leeds 10K – the cornerstone of what would become her continuing legacy.
Today, that one run has grown into one of the UK's biggest not-for-profit events companies, providing a fundraising vehicle for a huge number of local and national charities.
Being from the Yorkshire area, the race seemed like a natural fit and a great cause to support.
We entered a team of five runners – three runners from Silverstone, myself, Ben Rennocks and James Ward and also had two of our clients, Sarah-Jayne Lishman from Dove Haigh Phillips and James Kimberley from Gordons LLP.
I'm pleased to say that we came 8th overall in the corporate challenge, which was very pleasing. Some of us simply enjoyed the day and soaked up the atmosphere, while a couple of the team, myself included, had an eye on the clock finishing in 36 minutes.
It was great to enjoy time with clients away from the corporate world, it helped build our team spirit and we enjoyed running for the charity.
Over the last 15 years the 10K has grown to become one of the highlights of the city's events calendar, and is a hugely popular race for participants of all abilities.
The route takes in many of the city's historic landmarks and the crowds come out in force. A fantastic atmosphere and friendly volunteers made it unforgettable for all.
I'm sure we will be signing up to the race next year!