Leeds office appointed as project monitor on £7m industrial scheme in South Yorkshire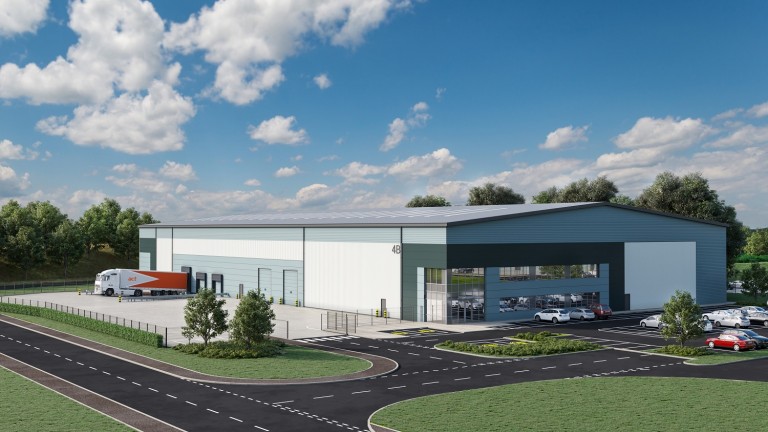 We are delighted to announce that our Leeds office has been appointed to act as Monitoring Surveyor on the development of five new industrial units at Ashroyd Business Park in Hoyland, Barnsley totalling 109,040 sq ft.
We have been appointed by Urban Development Fund SCR JESSICA in relation to the proposed £7m development. The Sheffield City Region (SCR) Fund has been put in place to stimulate development in the local area and plug the viability gap for developers.
This is a great example of Local Authority / European Funding enabling new development to be brought forward that would potentially otherwise not be built out for several years. It is anticipated that the development will generate employment opportunities both in the construction phases and when the units have been let to tenants, ultimately benefitting the local economy.
Our role as Monitoring Surveyor is to assess the potential risks from a practical and financial perspective at the start of a scheme and on an ongoing basis while work progresses. Proactively identifying and managing such risks ensures any major problems are avoided.
In the initial stages of a scheme we carry out a due diligence technical review of all information including statutory consents, budget and programme. While works are on site we advise the client on progress, any problems and certify the draw-down and release of funds.
The proposed development comprises two phases of development on phase 5 and phase 4B. On Phase 4B, a large 50,000 sq.ft industrial unit with 500 sq.ft of office accommodation is proposed, and on the site to the south, a series of four small industrial units are proposed with gross internal floor areas ranging from 10,900 sq.ft, to 21,700 sq.ft. Each of the units will benefit from their own self-contained sites and will also have their own service yard and customer car parking areas.
The overall build programme is approximately nine months with completion scheduled for Spring 2020. Network Space is the developer and has appointed GF Tomlinson as the main contractor for the development.
If you are funding or joint funding a development project please get in touch to find out more about how you could benefit from our monitoring services - Leeds office: 0113 320 7879 or Newcastle office: 0191 231 4263 or email: hello@silverstonebc.com