Improving the green credentials of older buildings to create a more sustainable future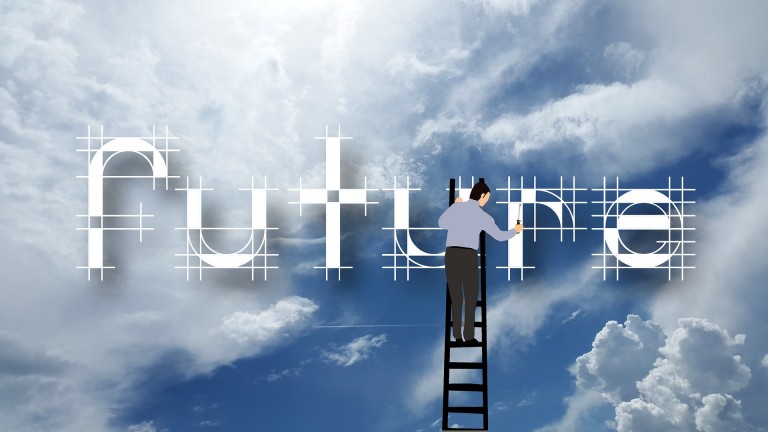 In our latest blog we look at the important role of a building surveyor in reducing an older building's carbon footprint, whilst increasing the overall asset value and attractiveness to occupiers.

Buildings and their environmental impact
Whilst transport and energy production are themes which continue to dominate discussion to halt climate change, there is undoubtedly a strong link between the built environment and global warming which can't be ignored.
According to the Intergovernmental Panel on Climate Change (IPCC), buildings accounted for 32% of global energy use and 19% of greenhouse gas emissions in 2010. Despite these alarming figures, there is evidence to suggest that reducing the carbon footprint of the real estate industry is still not a priority, with other considerations taking precedence for many UK investors, such as cost and car parking.

Improving existing building stock is key
Greater consideration is often given to the green credentials of newly built properties, as opposed to focussing on improving older buildings. Legislation is relatively easy to change through the mechanism of building regulations, which can help ensure that newly constructed properties are built with low carbon materials and are energy efficient.
However, despite such legislation, the construction of new buildings is inevitably a heavy contributor to our carbon footprint and in the UK we have a huge volume of existing buildings which we simply can't ignore.
Architect Carl Elefante, FAIA (President of the American Institute of Architects), wrote an often-quoted article "The greenest building is… one that is already built", which highlighted the importance of dealing with existing building stock. He made the point that no amount of new green construction can get us where we need to go if we ignore existing buildings: "four out of every five existing buildings will be renovated over the next generation while two new buildings are added."
Whilst a recently published study: The Greenest Building: Quantifying the Environmental Value of Building Reuse, by The Preservation Green Lab at the National Trust for Historic Preservation, confirms that reusing and retrofitting existing buildings with an average level of energy performance almost always offers environmental savings over demolition and more energy-efficient new construction.
How can a Building Surveyor help?
Chartered Building Surveyors have expert knowledge of how existing buildings are constructed and how they deteriorate over time, 'building pathology' is an integral part of our studies.
A Building Surveyor's advice on sustainability issues goes much further than the obvious choice of installing renewable energy sources in the form of photovoltaics and increasing thermal insulation.
When undertaking a detailed survey of an existing property, a Building Surveyor will understand the method of construction and technologies used at the time it was built. It is very important that these are considered, as inappropriate thermal improvement works can lead to condensation issues, cold bridging and inevitable further deterioration of structural timber elements as well as fungus and insect infestations.
A Chartered Building Surveyor that understands the concepts of the broader issues relating to sustainability for existing housing and commercial stocks can provide very useful advice that could improve the carbon emissions produced by a building, increasing the overall asset value and attractiveness for occupiers.
Change is afoot
Market forces within both the commercial and residential property industries are starting to consider how sustainability is influencing values. Larger landlords in particular are looking at whether properties have green credentials. A good example of this is Legal & General, which has set up The Future World Sustainable Opportunities Fund which has a specific investment criteria based on environmental, social and governance factors.
It is now a legal requirement that agents must provide details of a property's Energy Performance rating when marketing commercial property. Wherever possible, commercial landlords advertise a building's 'green' credentials in marketing literature to attract forward thinking tenants. This is because public and private sector occupiers are increasingly narrowing their search criteria to often include only the most energy efficient buildings. In a world where companies are coming under increasing scrutiny regarding their social responsibilities, this is a trend which is unlikely to go away.
One thing that has not changed, however, is that if landlords can secure the best tenants on lengthy leases, they will be able to optimise the capital value of their assets. So perhaps green credentials can enable forward thinking landlords to gain a competitive edge, as we see a growing shift in attitudes?
Can a greener workplace boost productivity?
The criteria imposed by green building certifications puts a heavy emphasis on health and wellbeing.
Measures such as enhanced air quality, lighting and amenities can all contribute to overall happiness in the workplace and minimise absenteeism, which it is reported to cost the UK £100 billion a year.
A greener workplace has historically resulted in an increase of productivity compared to conventional equivalents. The World Green Business Council released studies that show improved ventilation will boost the productivity of workers by 11%. Whilst better lighting will create a significant 23% jump in efficiency.
With the green renovation trend looking like its set to grow, Silverstone is well placed to advise investors on how to consider the specific risk of a property investment and understand what work can be done to existing buildings to make them sustainable, whilst also being fit for purpose for a modern occupier.
For further information and advice please contact us on 0191 231 4263.