Graduate building surveyor appointed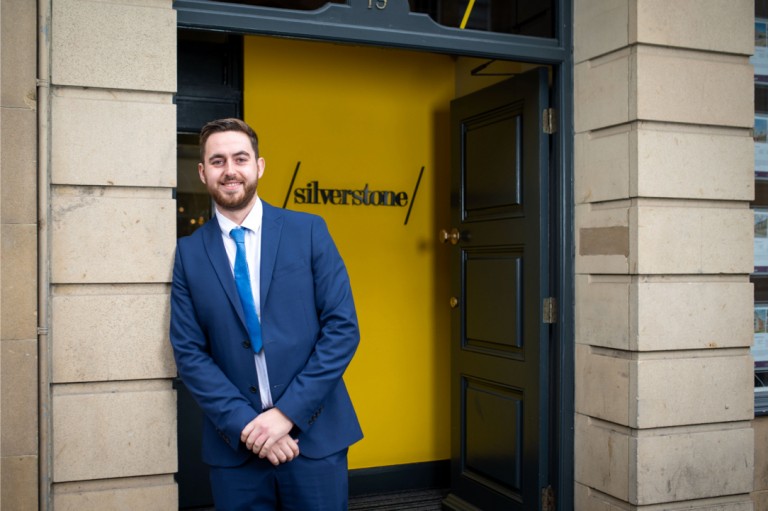 Silverstone Building Consultancy has announced the appointment of Michael McMahon as a graduate building surveyor at its Newcastle office.
Michael, from Low Fell, is working full-time at the company, whilst also distance learning for a Masters in building surveying at Northumbria University, where he is currently in his final year.
Silverstone Building Consultancy, is a specialist firm of chartered building surveyors and project managers, with offices in Newcastle and Leeds and currently employs 16 staff.
Michael said: "My background is actually in the trades where I was a gas fitter. I always knew that surveying was an area I wanted to get into and gradually worked my way into social housing as a void surveyor.
"The move to Silverstone Building Consultancy has been carefully considered. Prior to my masters, I completed a BA (Hons) in Business Management and wanted to continue to better my opportunities and to challenge myself within a supportive environment. I am fortunate the company is assisting me on my learning journey, including further qualifications, such as my Assessment of Professional Competence (APC) in building surveying following my Masters, so that I become chartered.
"This is a brilliant opportunity for me, as not many companies offer this level of support."
Richard Farrey, director at Silverstone Building Consultancy, said: "Michael stood out to us because of his commitment and determination to better himself. He has a strong focus and work-ethic which is to be commended and he fits the mould of our team.
"We have a rigorous recruitment process in-place, to ensure we have a workplace that is mutually beneficial to both employee and employer. Our aim is to develop and encourage talented people and to provide them with learning opportunities, so they remain on the journey with us and add value to our loyal clients.
"We look forward to seeing Michael progress and, throughout the remainder of 2022, we will also be announcing further appointments across our offices in Leeds and Newcastle to reflect our continued growth."