Famed landmark of Edwardian elegance set to get modern touch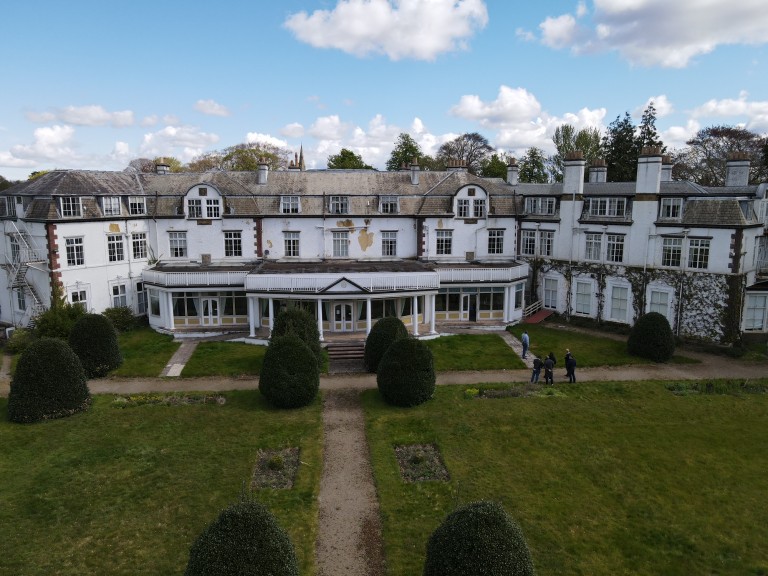 A leading firm of chartered building surveyors and specialist project managers is to oversee the restoration of a famed hotel from Yorkshire's glory days of high society.
Silverstone Building Consultancy has been chosen by growing Northumberland firm The Inn Collection Group to project manage the refurbishment of one of its latest acquisitions.
The 40-bed Ripon Spa Hotel, which dates from 1906, was the company's fourth acquisition in Yorkshire and its fifth in a particularly active period that has seen its portfolio grow to 24 properties across the north, 11 of which have been purchased during the pandemic.
The 16,125 sq. ft. property, which has remained closed following the Covid-19 pandemic since March 2020, will be sympathetically restored under The Inn Collection Group's Eat, Drink, Sleep and Explore brand, in line with its other properties.
This includes ongoing refurbishment projects at the former Churchill Inn in Ambleside, the Park Hotel in Tynemouth and The Stables at Cross Butts in the seaside town of Whitby in Yorkshire, all of which are being managed by Silverstone Building Consultancy.
Michael Coulthard, associate director at Silverstone said: "This striking building, which represents the best of Edwardian life, will be carefully renovated, with necessary repairs and upgrades made both internally and externally.
"This will include a new passenger lift, and the modernisation of all services, as well as the hotel suites, kitchens, bar, dining room and bistro, which was once a Turkish bath, keeping the city's spa tradition alive long after Ripon Spa closed in the 1940s.
"We aim to capture that history and tradition on behalf of the Inn Collection Group, within an environment that provides that touch of contemporary luxury expected by travellers and diners as part of the modern leisure experience."
The multi-million pound project is set to get underway on the six-acre site, which is ideally located within three minutes of the city centre on foot, and 10 minutes of the cathedral, river walk and museums, in Q4 2021.
Speaking of the appointment of Silverstone Building Consultancy, Louise Stewart, property director at The Inn Collection Group, said: "The Ripon Spa Hotel has bags of promise and we are delighted to have appointed Silverstone as project manager for this refurbishment.
"The team at Silverstone deliver the continuous high standards we strive for across our estate, boasting proven success and demonstrating a wealth of expertise within the group."