Behind the Scenes with Richard Farrey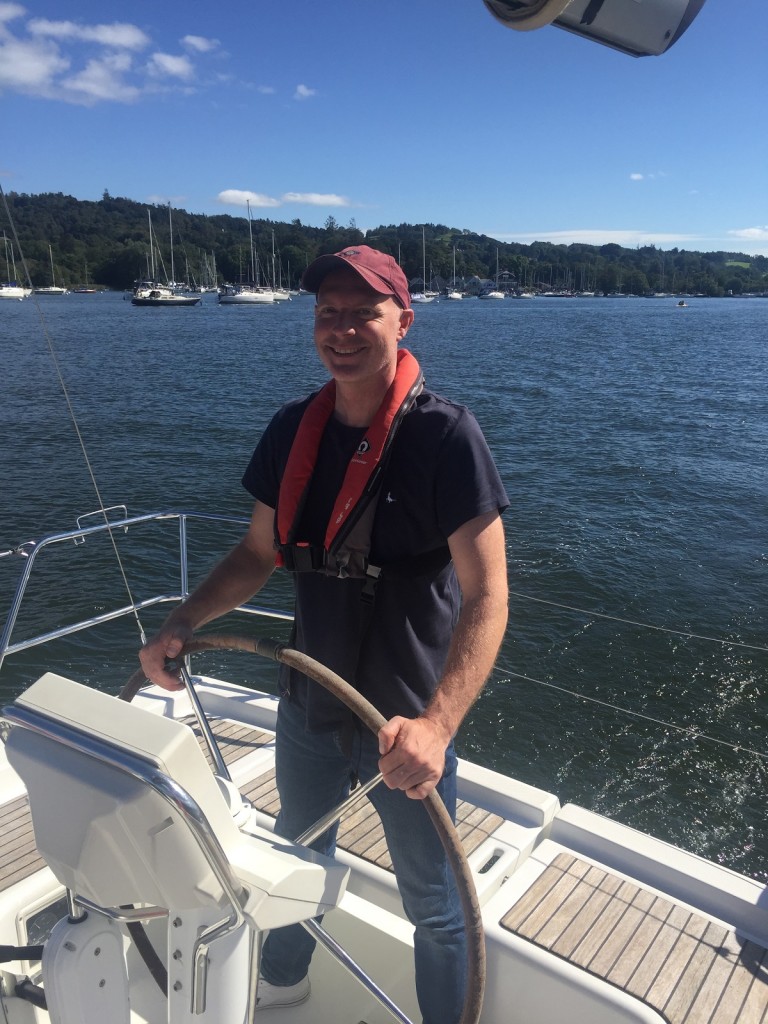 In our latest 'Behind the Scenes' interview we speak to Richard Farrey, founding director at Silverstone. A car fanatic, who is also known to enjoy a stroll around Durham Cathedral - read on to find out more about the man behind the business…
1. What gets you out of bed in the morning?
The alarm clock is on the other side of the bedroom for just this reason. I don't need any excuses for a lie in.
2. What is your favourite building in Newcastle and why?
In Newcastle, it is Eldon Chambers at the top of Grey Street, without a doubt. Simply beautiful architecture. I love new buildings, but the effort that goes into carving stone and detailing like that on Eldon Chambers blows my mind. If I was asked to pick a building outside of Newcastle it would be Durham Cathedral. I never get tired of walking around there. You see something new every time.
3. Describe your perfect work day
Not working! Joking apart, I love to meet with clients, take a brief from them and talk them through how we can help and add value. If you can issue a proposal to a client knowing that they will be in a better position by taking our advice, I still get a kick out of that.
4. In your experience, what is the most common misconception about Building Surveyors?
That we are a 'deal prevention officer'. In my experience, by nature we are helpful people. It is people who put their fee first that see us this way unfortunately.
5. Which building would knock down tomorrow if you had the chance?
Any modern house by the big housebuilders. They could build good looking innovative property. They just choose not to. How dull!
6. What do you think is the biggest challenge facing the property sector in 2021?
Delivering sustainable property at commercial rates.
7. How can Building Surveyors have a lasting impact?
Remaining relevant and changing with the views of the industry. Don't stay stuck in the past.
8. Who do you admire?
My wife. She's far more organised and considerate than me!
9. What does relaxation look like for you?
Bobbing around on a nice boat in the sunshine with a quality G&T. West coast of Scotland or the Lakes – I'm not fussy. There's nothing like it!
10. What was the last book you read?
Think like a monk by Jay Shetty.
11. What's your most important possession?
I have a watch from my grandad and I guess it must be 80 years old now. He was really pleased to own it and for that reason I take care of it now. One day I'll pass it on too. By then of course a wind-up watch will probably be consigned to Beamish!
12. Name your top 3 movies of all time
Ferris Bueller's day off (I probably know most of the script), Skyfall, The Thomas Crown Affair (has to be the Pierce Brosnan version – sorry to any McQueen fans!).
13. Tell us an interesting fact about yourself that people may not know
Despite owning a few cars I'm actually pretty rubbish at fixing them when they go wrong! I tend to reach for the debit card instead.
14. Tell us one piece of advice you have never forgotten
You will only ever get 80% of effort from anyone but yourself. Accept it and don't let yourself bothered by it.
15. What's the one piece of advice you will pass on to your children?
Achieve your best potential and know that you did yourself proud.