Behind the scenes with Ben Rennocks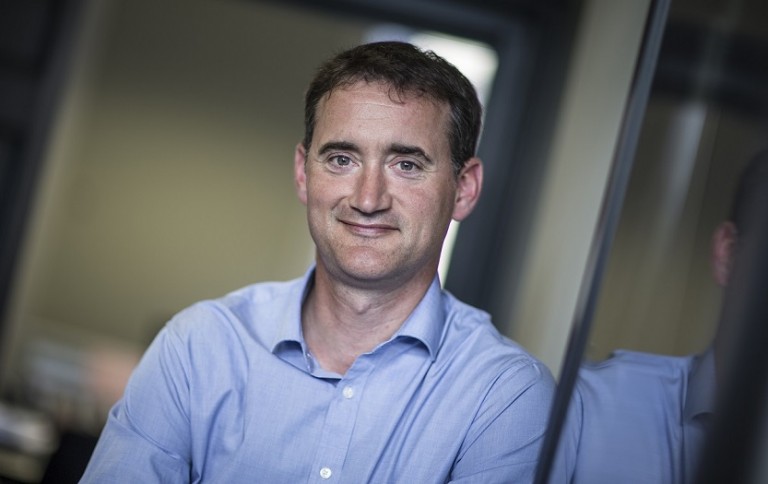 In our latest 'Behind the Scenes' interview we speak to Silverstone Director, Ben Rennocks, who heads up our Leeds office. Ben joined the firm three years ago and delivers the full range of building surveying services to our clients across Yorkshire and beyond. Read on to find out which building is his favourite in Leeds, which 19th century engineering genius he admires and what his kids think of his cooking…
1. What gets you out of bed in the morning?
The phone alarm goes off at 6.00am every day! There's a lot of work to get through at the moment so looking to get projects progressed and reports issued to clients is a good motivator. That and having to pay the mortgage!
2. What is your favourite building in Leeds and why?
St Pauls House, a Grade II* listed building in Park Square. It is a great example of architecture constructed in 1878 originally as a cloth cutting works and warehouse but is now city centre offices. I also get a great view of it from our office on the square.
3. Describe your perfect work day
This would have to involve a site progress meeting or building survey out of the office in the sunshine, much better than a day of admin in the office. Given the issues with the recent pandemic lockdown and our inability to go out to meet colleagues/clients, a client lunch or drinks after work would also be an exciting prospect at the moment.
4. In your experience, what is the most common misconception about Building Surveyors?
I have number of friends who suggest I spend my days "counting bricks". Despite me telling them for over 20 years I'm not a Quantity Surveyor and this isn't what I do on a daily basis their opinions don't seem to change. They don't appreciate the broad range of services building surveyors co-ordinating complex contracts and developments for clients.
5. Which building would knock down tomorrow if you had the chance?
Swan House in Newcastle. I have the same thought every time I see that 1960's office building as I drive over the Tyne Bridge when heading to Silverstone's Newcastle office.
6. What do you think is the biggest challenge facing the property sector in 2021?
There remain a number of challenges following the Covid-19 pandemic. We do a lot of work with retail landlords and the impact of the challenges to the sector has been compounded by a number of factors including the growth of online sales, the lockdowns forcing retail outlets to close, and Government restrictions on lease agreements. It's likely we'll see a trend for re-purposing and change of use to these buildings as demand for retail space reduces.
On the back of the recent pandemic there will be a lot of companies that will be looking to rationalise their office space requirements, having realised many staff can and want to work effectively at home, their requirements for office space will reduce. However, I expect there will be a lot of people who will be looking to return to the office when able to, even if it's reduced to 2-3 days per week. I think individuals should be encouraged to return to the office where possible as it contributes to huge numbers of businesses in the city centre, and to the vibrancy of our town and city centres.
7. What does relaxation look like for you?
A game of golf in the sunshine with friends, taking my two boys to watch Leicester City, ski holidays and eating good food.
8. What was the last meal you made and when?
Italian meatballs and pasta which my boys turned their nose up at and suggested I should just let their mum do the cooking!
9. If you could be anyone from any time period who would it be and why?
Isambard Kingdom Brunel due to what he achieved in his lifetime and the diverse and impressive range of construction and engineering projects he was involved in.
10. What was the last book you read?
The Anarchy – William Dalrymple