St. Benet Biscop Academy, Bedlington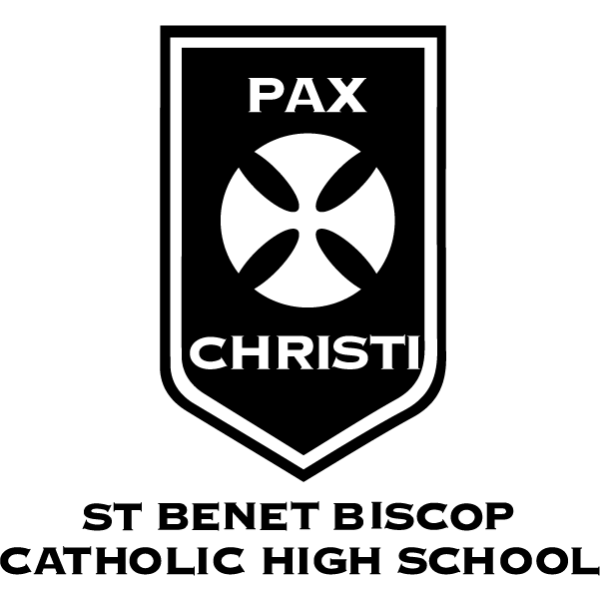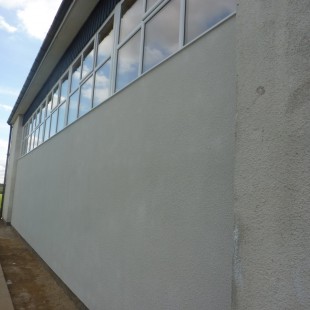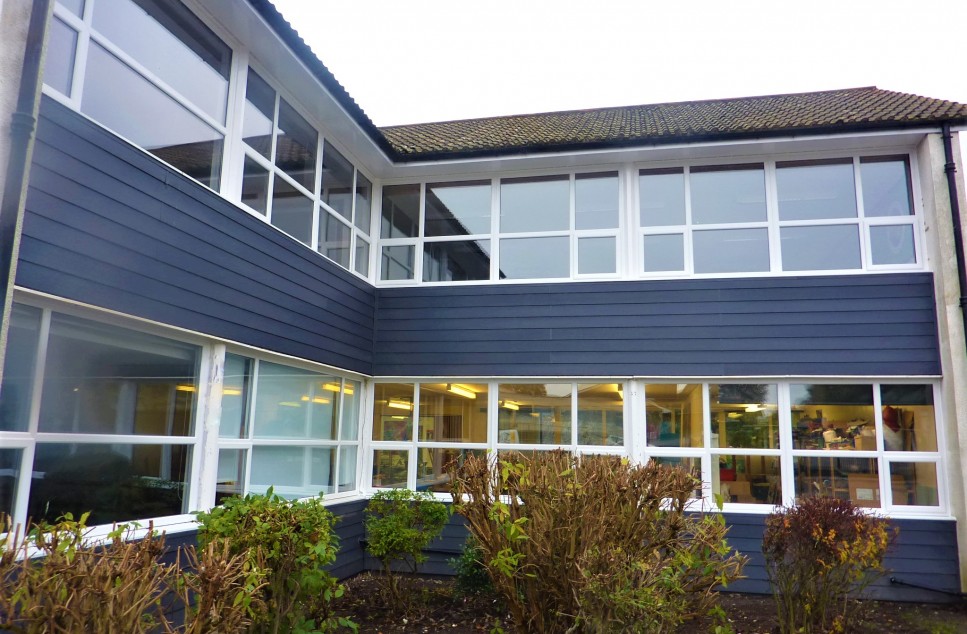 We were appointed by St Benet Biscop Catholic Academy to undertake a detailed survey of the St Oswald's teaching block at their site in Bedlington in relation to an application to the Condition Improvement Fund (CIF). The application was for the replacement of the existing metal framed single glazed windows.
Following the successful CIF bid process Silverstone was instructed to act in the role of Contract Administrator to tender and manage the works with a contract sum of £375,000. In replacing the metal framed windows, the works also required the removal of the asbestos cement soffit to the perimeter at first floor level. The works also included the replacement of the external cladding to the perimeter of the teaching block as part of an upgrade to the aesthetics of the external elevations.
Due to the extent of the works the project was completed in two phases. The initial phase of works commenced at the beginning of the school summer holidays with all first-floor windows replaced during this time period. As part of phase 2 the ground floor windows were replaced throughout the teaching block. Phase 2 works were completed within a four-week programme in and around the October half term week, which involved close consultation with the school.
Alongside the large window replacement scheme at the school, we were also involved in a successful bid to the Condition Improvement Fund for upgrading the school's safeguarding measures. The successful application resulted in approximately £100,000 being awarded to install new perimeter fencing and electronically operated access gates to the main vehicular road through the site. In addition, the works involved the installation of a new 14-camera CCTV system. Silverstone acted as Contract Administrator to coordinate these works with a successful outcome on behalf of the school. The majority of these works were completed during the school summer holidays, although some of the access gates and areas of fencing were installed during the October half term week.
We also acted as Contract Administrator and Principal Designer in relation to a fire alarm and emergency lighting upgrade, reprogramming of the fire alarm system and an upgrade to the fire doors and partitions to the bottom school block. This project was also funded through CIF and amounted to £310,000.
For further information on how we can help you with improvements to your school buildings or for advice and assistance with the CIF application process please do not hesitate to contact Phillip Bone phillip.bone@silverstonebc.com or call 0191 231 4263.