Why the North East is the obvious choice for quality of life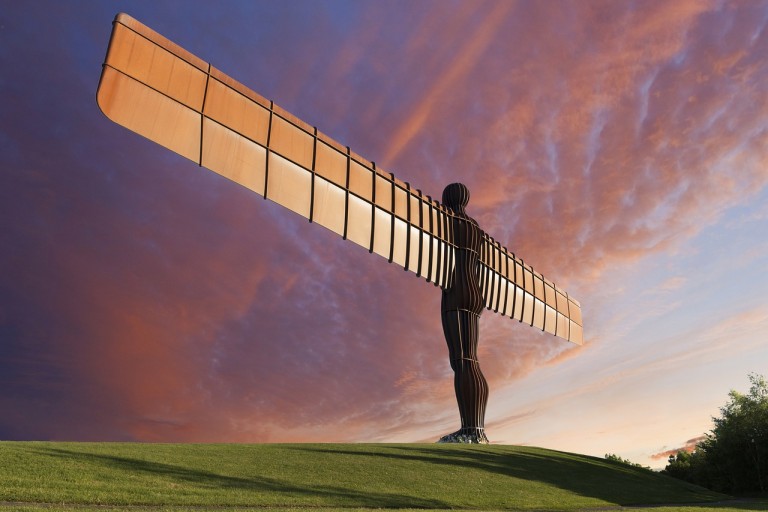 In our latest blog championing the North, we look at why the North East is the obvious choice for quality of life...
To hear some Brits talk of the North East, particularly those whose lives begin and end in London, you'd be forgiven for thinking we lived in a distant, alien land. Even the weather can seem dramatically different from one end of the country to the other, even though we're such a small island.
Luckily, such short-sighted views are beginning to wane; after all, it's a small world, and particularly in business, is getting smaller all the time. More and more businesses, particularly start-ups, are choosing to base themselves in the North East, and regardless of their huge growth, brand giants such as Sage and Greggs, still call this region their home.
Small wonder! Our region is an incredible place in which to live and work, offering an enviable life/work balance compared to other areas.
What a trip!
Take commuting for example. According to Invest Newcastle, the inward investment arm of the NewcastleGateshead Initiative, our average commute is one of the shortest in the UK at just 26 minutes. This is amazing compared with our northern neighbour Manchester, which has recently been revealed as the most congested English city outside London, according to the BBC.
We also benefit from the Tyne and Wear Metro system, which has had a transformative effect on the region, linking both Newcastle and Sunderland city centres with the main regional rail hub, its international airport, the beautiful north east coast and many suburbs in between. Similar developments in other cities, such as Edinburgh's new tram system, have to share their space with road vehicles, adding to congestion, rather than relieving it.
The best things come in small packages
Wherever you are in the region, you're just minutes away from breath-taking countryside or coastlines, and our vibrant cities are packed full of incredible attractions and amenities, many of them free.
What's more, all of our cities are compact, helping foster a great sense of community, as they're small enough to promote broad and active networks across borough boundaries. Northerners are known for their work hard, play hard mentality, so there are always plenty of options for socialising, both personally and professionally. This means you get to know people quickly and easily, building genuine relationships to help you feel truly part of the landscape. Whether in work or in your personal life, that can only be a good thing.
Feeling like you're part of a community in this way, whether in business or for pleasure, also has health benefits. This sense of belonging gives people an impression of self-worth and value, leading to improved happiness.

Who needs a coat!?

This is also helped of course by the warmth and friendliness North Easterners are famed for the world over. In fact, as announced following the results of a survey by the European Commission, Newcastle has been voted not only the happiest place in the UK, but also the 10th happiest city in Europe.
Similarly, due to its affordability among other factors, Sunderland was recently named the best place for under 30s to live. A three-bedroom home can still be found in many parts of our region for a relatively manageable £150K, so young people here are arguably less dependent on the bank of mum and dad. Research by financial firm Paymentsense also revealed Sunderland is in the UK's top three cities for starting a business.
All in all, there are countless reasons why the North East is the ideal place in which to be based for a full, fun, and fiscally secure future.
As part of our ongoing commitment to championing the region Silverstone will be attending MIPIM 2019 as part of the Invest Newcastle delegation to promote our fantastic region. To meet us with us there please get in touch on 0191 231 4263.