Which building survey is best for your commercial property?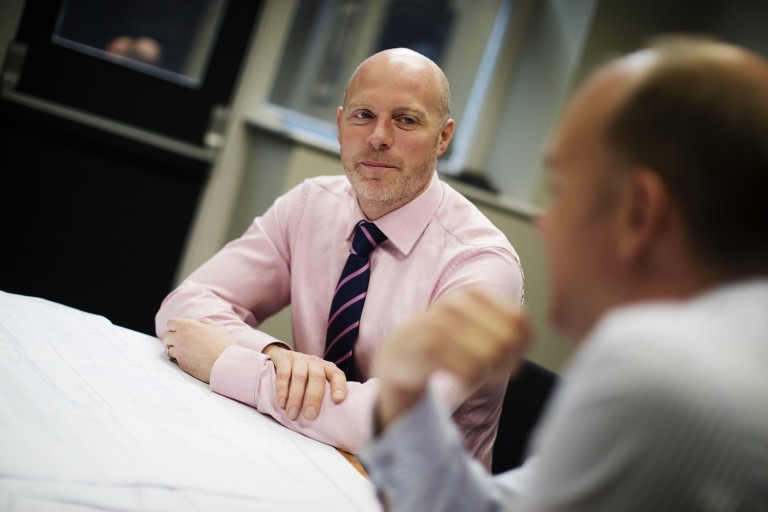 Richard Farrey explains three key types of building surveys for comercial property and when you might need them.
The role of a building surveyor is often mis-conceived by the general public as someone who simply carries out a valuation report or building survey relating to the purchase of a new house. As a firm of chartered building surveyors operating within the commercial sector we often find ourselves explaining to people why this is not what we do.

Commercial chartered building surveyors offer a range of building surveys on commercial properties. Surveys of commercial properties vary according to the requirements of the commissioning party and are often more detailed and complex than residential surveys. If you are considering buying, selling or leasing a commercial property there are three key types of building surveys you may wish to consider:
• A Building Survey - The building survey is a detailed report advising a prospective purchaser on the condition of a particular building or portfolio of buildings. The report highlights any defects that may be present as well as drawing attention to the current condition and any future maintenance that should be allowed for. Commercial buildings are often constructed using different methods to domestic houses. Materials such as reinforced concrete, steelwork, cladding etc are often used. There is also significantly more onerous legislation in respect of commercial buildings than domestic houses. The liability for repairs can often rest with incumbent tenants. In a building survey each element of the building is described in detail together with observations and findings as well as advice on how to deal with any remedial works that may be necessary. The findings of this report may form part of purchase negotiations before a sale is agreed.
• A Schedule of Condition - A schedule of condition records the condition of a property at a given point in time. If you are signing a lease on a commercial property it may be possible to limit your liability for repairs and maintenance by investing in a detailed schedule of condition prior to signing on the dotted line. In our experience this can save the tenant tens of thousands of pounds at lease expiry. The report will contain photographs and a detailed description of each element of the building ensuring the tenant won't be liable to return the property to a higher standard than that described in the report. A schedule of condition can also be carried out to protect the interests of a property owner, who for example, may have invested in a programme of refurbishment for an incoming tenant and is therefore be keen to ensure that the property is returned at the end of the lease in full repair.
• A Schedule of Dilapidations – at the end of a lease a building surveyor can carry out a dilapidations survey to review the repairing obligations of the tenant and advise on the best strategy to agree on a dilapidations settlement. A building surveyor can act on behalf of a landlord or tenant to present a number of arguments that may assist in any negotiations that arise after a schedule has been served.
To summarise, chartered building surveyors have the necessary technical knowledge, experience and expertise to carry out specialist building surveys on commercial premises, which can offer significant benefits to both landlords and tenants. So whether you are purchasing a property, signing a new lease or vacating a property ensure you get the right advice and choose the best survey for your needs.
If you are considering buying, selling or leasing a commercial property and need advice on building surveys please call Richard Farrey on 0191 231 4263.