What builds a great project manager?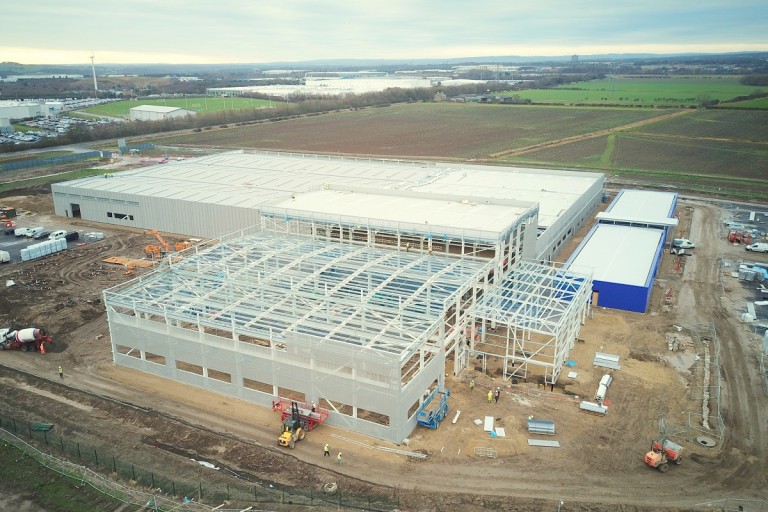 No matter how well planned, construction projects are often large and complex, so unexpected issues will inevitably crop up. In this blog, Richard Farrey, Director at Silverstone Building Consultancy explains how a really good project manager will not only deal with these, they'll anticipate them to minimise their impact, on the team, the client and crucially, the budget.
Every individual on a construction project matters and there's nothing more satisfying than seeing a design take shape in bricks and mortar, especially after navigating the many hurdles involved in gaining planning permission, meeting regulation and insurance requirements, and securing investment. The things that arguably bring the most pleasure after the ribbon is finally cut on a project can be in the smallest details. But without the bigger picture thinking of a great project manager, those details could be sorely missed.
Craic on while you crack on
One quality in a good project manager that's often overlooked is strong communication skills. Clear, transparent and confident communication before a project kicks off, as well as on site is essential to so many aspects of a build, including quality control, productivity and teamwork. It can be a delicate balance to maintain authority alongside approachability, but it's this almost imperceptible characteristic, common to the best project managers, that helps keep everything on track between all team members.
It's no secret that planning ahead can help you prepare well, as it gives you clarity around all the considerations you're likely to encounter in construction. But many people only plan so far. A great construction project manager will keep that forward-looking view the whole way through. They'll always be on the look-out for efficiencies and cost-savings that could save hours and therefore pounds from each stage of a development without sacrificing the quality of finish. As direction changes and scope creep can eat into schedules and budgets, these efficiencies can be the difference between losing time and money, or not.
Walking the line
Many people strive to be in charge before really considering what it means to take charge, particularly in settings littered with potential health and safety hazards, such as construction sites. But brilliant project managers have the emotional capability to remain unflappably calm, rational and decisive whether things go to plan or not, and make themselves accountable so their team really trusts them.
Its leadership like this that motivates team members to really listen, and seek supervision, rather than resent it. Good project managers understand this works both ways, and allow their crews to get on with tasks in hand, without thinking it's their way or the highway. It takes more than one leader to bring a large project to fruition, and delegation is a must to maximise productivity across all aspects of a build. This frees the project manager up to stay focused on the end goal, as well as allowing them to monitor cross-site processes that contribute towards progress.
Every day's a school day
Like almost every aspect of 21st century living, architectural design and construction are heavily influenced by trends. It's a fast-moving industry built on strong foundations, so project managers not only need to have solid practical and hands-on skills and strategies developed through on-site experience, but an openness towards new technologies and methodologies.
An appetite for innovation can help a project manager identify and mitigate risks, reduce waste and save time, boosting the productivity and profitability of any development, but doing their homework also enables good PMs to reject those adaptations that may be a flash in the pan, or are the wrong fit for a specific scheme. No matter how insistent a client may be, great project managers need the skills to not only say no in the right way, but to persuade their customer that their approach will ultimately future-proof the build.
At Silverstone we have extensive experience in Construction Project Management ranging from small refurbishments right through to large-scale, highly complex projects such as the £15m bespoke car manufacturing facility we recently completed for SNOP UK at IAMP in Sunderland.
To find out more about the benefits of great project managers, call us on 0191 231 4263 (Newcastle) or 0113 320 7879 (Leeds) or email hello@silverstonebc.com.