Silverstone undertakes major refurbishment at New York Industrial Estate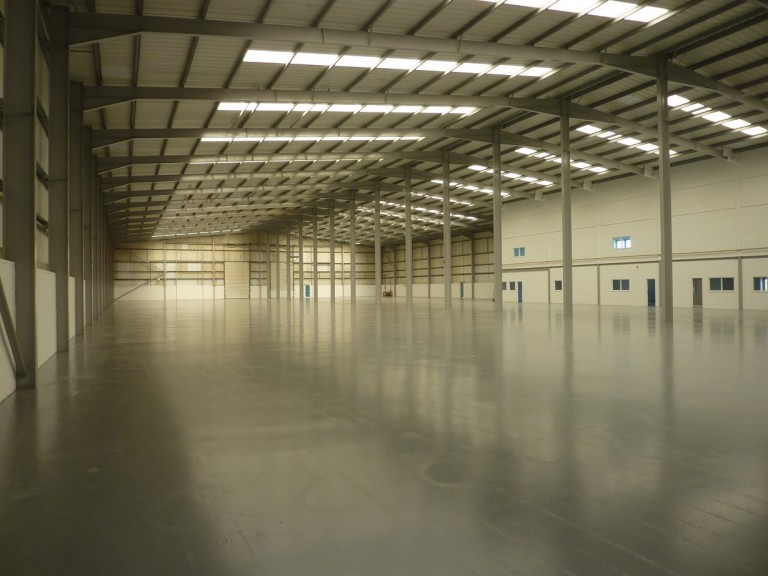 Silverstone has been instrumental in facilitating the letting of a 54,000sqft industrial unit on Merlin Way at New York Industrial Estate, North Tyneside.
The specialist firm of building surveyors and project managers has successfully completed a significant dilapidations claim and project managed an extensive £460,000 refurbishment of the property on behalf of the owners, Burren Investments.
They have been further appointed to undertake a £250,000 fit-out of the unit on behalf the incoming tenant, a high-end clothing retailer, who is relocating from a smaller facility on the industrial estate.
Silverstone was initially appointed to negotiate dilapidations on behalf of the landlord after the unit was vacated by former occupiers. Silverstone achieved a substantial settlement allowing the landlord to re-invest in the property, refurbishing it to a high standard to attract new occupiers.
Louise Stewart, associate at Silverstone commented: "The property required a full strip-out and refurbishment including removal of mechanical and electrical equipment, chemical disposal, the demolition of offshoots, redecoration and external repairs. We are delighted that as a result of the works a new tenant has been secured and we have been further appointed do a full fit-out on their behalf. Acting for both landlord and tenant has ensured a quick and smooth operation for both parties."
The bespoke fit-out of the premises will include the installation of a mezzanine floor to provide space for a photography studio, they are also upgrading the fire alarm system and security systems. The property is due to be ready for occupation in October.
HTA Real Estate negotiated the deal with the new tenant, who has signed up to a 10 year lease on the property.
Simon Hill, director at HTA Real Estate said: "We were delighted to secure the letting of the unit within a short time frame of just a few months. There is a lack of modern premises of this size and quality available in the North Tyneside area and the substantial investment in refurbishing the unit resulted in a number of interested parties coming forward."