Silverstone undertake portfolio survey work on behalf of Zetland Estates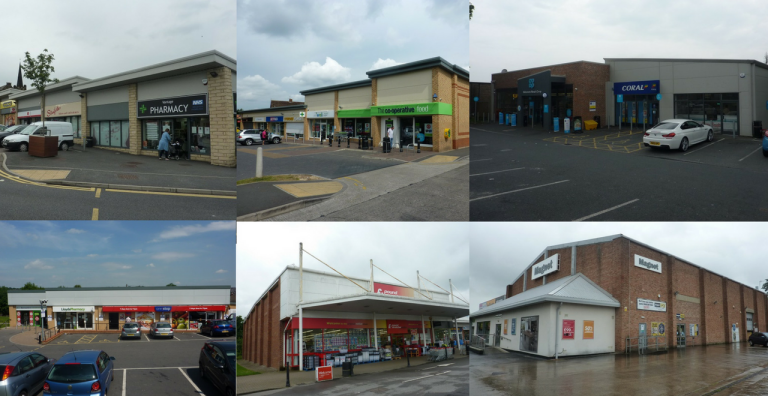 Silverstone recently undertook a series of Building Surveys and Reinstatement Cost Assessments across a portfolio of retail properties on behalf of Yorkshire-based Zetland Estates.
The portfolio comprised 7 sites with numerous properties in each, spanning across Yorkshire and the Midlands.
The primary purpose of the Building Surveys was to assess the cladding type on all off the individual properties to ensure they were suitable for the current use. The landlord decided to take this action in light of the Grenfell Tower tragedy.
Cladding is a material which is placed on the outside of a building to improve appearance and energy efficiency. It is believed that the material used in the cladding on Grenfell Tower was a major contributing factor to the speed and ferocity at which the fire spread.
Our surveys found that the portfolio of retail properties are at 'low risk' of the cladding of the external envelope having a significant bearing on the performance of the building in the event of a fire. All properties met with the requirements of the current Building Regulations and the standards of the Loss Prevention Certification Board, giving the landlord peace of mind.
We also carried out insurance Reinstatement Cost Assessments (RCA's) of all the properties within the portfolio, which involved providing a professional assessment of the costs associated with reinstating a property or site in the event of a disaster such as a fire. The insurance premium is based upon this figure. Whilst it is important not be under insured for obvious reasons, it's equally important not to be over insured, as this will lead to the payment of unnecessarily high premiums.
Silverstone has a wealth of experience in surveying & assessing large property portfolios and we are widely regarded as specialist advisors for portfolio acquisitions.
For further information about these services please do not hesitate to contact us on 0191 231 4263 or email hello@silverstonebc.com