Silverstone to refurbish Godfrey Syrett's distribution hub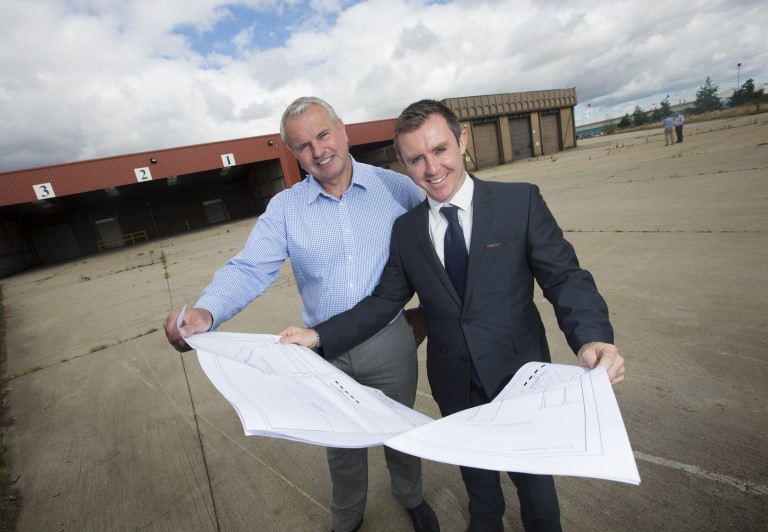 Silverstone Building Consultancy has been instructed to carry out a six-figure refurbishment of Godfrey Syrett's newly acquired warehouse at Belmont Industrial Estate in Durham.
The contract furniture specialists purchased the 105,000sqft warehouse as an additional storage and distribution facility to accommodate their expanding business operations. They now have a total of four sites throughout the North East.
Silverstone has designed and specified the works and will adapt the building to suit the businesses specific needs. The modifications will include extensive demolition of internal walls, creating recessed loading docks, improving the building's energy efficiency and upgrading external elements of the building and its grounds.
Mark Coulter, associate director at Silverstone said: "We were initially instructed to carry out a pre-acquisition building survey on behalf of Godfrey Syrett and are delighted to have been further appointed to manage the refurbishment of the premises. We tendered the works and have appointed Hellens as main contractor, who are now on site. Our role will be to ensure the project meets the client's expectations and is completed on time and within budget."
Godfrey Syrett, which was established in 1947, specialise in the design, manufacture and distribution of contract furniture to the education and commercial sectors. The multimillion pound business is undergoing a period of expansion and chose the new premises at Belmont due to its close proximity to the A1.
Neil Tweddle, managing director at Godfrey Syrett said: "Our acquisition of this additional site is part of our long-term business strategy to create a first class distribution centre for furniture. Silverstone have developed innovative ideas that will help us to create a bespoke facility which will be ready to launch next year."
The refurbishment is due for completion in November and Godfrey Syrett plan to take occupation in January 2016.