Silverstone to refurbish 2 Collingwood Buildings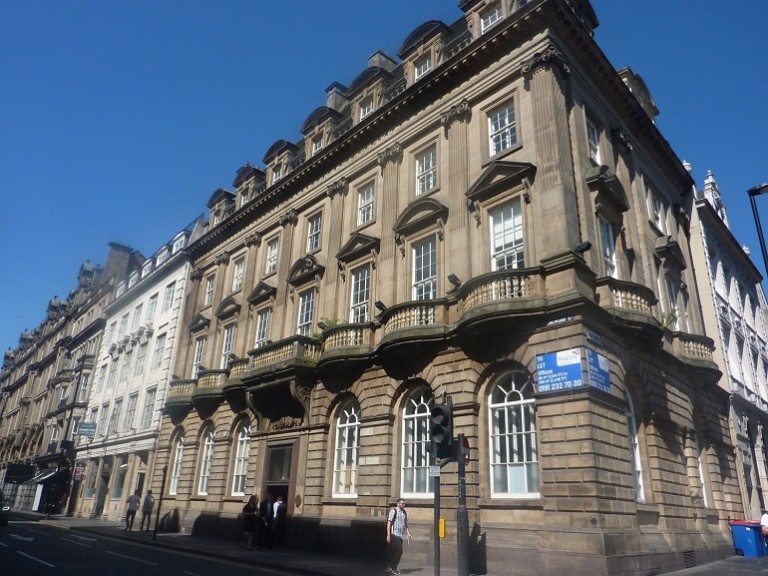 A Grade II listed building on Newcastle's Collingwood Street is to undergo a six-figure refurbishment.
Silverstone Building Consultancy has been instructed to project manage the works to no.2 Collingwood Street, which will see the firm's city centre refurbishment projects exceed £1.5m in the first half of 2017.
The prominent five-storey office building which overlooks St. Nicholas Cathedral in Newcastle city centre, will get a major overhaul in a bid to attract new occupiers.
The historic building was acquired by RPU Group in 2002 and has been held by the Newcastle-based firm as an investment with a range of regional and national businesses in occupation.
RPU Group will be investing in a full refurbishment of the ground floor office suites, the common areas and the basement.
Louise Stewart, associate director at Silverstone Building Consultancy said: "This prestigious appointment follows a number of similar projects we have been appointed on in recent months. We have recently completed refurbishment projects at Gainsborough House and West One, which both offer high specification office space in Newcastle city centre. We are also working on two refurbishment schemes on Mosley Street so there are certainly signs of improving levels of confidence in this sector."

RPU Group has appointed Ultimate Office Interiors as main contractor to carry out the refurbishment works which are due to commence on site in June with completion due in August.
Phil Upton, director of RPU Group said: "We are committed to investing in our offices in Newcastle and making sure they are an attractive proposition for any business requiring a high quality city centre office. With Silverstone's help we are also making a significant investment in Churchill House, where we will be refurbishing the basement in order to attract a new leisure operator."
Naylors and Knight Frank are appointed as joint letting agents for 2 Collingwood Street where there is office accommodation available ranging from 1,000sqft to 4,000sqft.