Silverstone to champion the North at MIPIM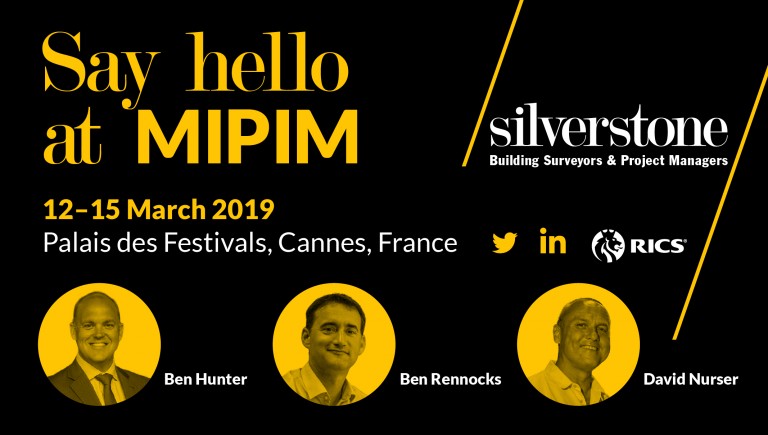 Silverstone has joined a delegation of leading regional businesses to fly the flag for investment in the North at international property event, MIPIM.
Silverstone will be attending this year's event to promote both Newcastle and Leeds, in a bid to attract new business and investment opportunities.
Representatives attending from Silverstone will include Ben Hunter, Director, Ben Rennocks, Director, Leeds office and David Nurser, Non-Executive Director.
MIPIM is recognised as the world's leading property trade show, attracting investors from around the globe. This year's event will be held in Cannes, France from 12th to 15th March.
Ben Rennocks, director at Silverstone commented: "MIPIM is a fantastic opportunity for regional businesses to showcase the strengths of the region to growth companies and inward investors.
"Both Newcastle and Leeds have mature and diverse professional services business communities that can be trusted and relied upon to deliver first class results, and MIPIM will allow us to promote these talents to an international audience.
"It is important that the North's vibrant and forward-thinking cities are well represented, and we are proud to be doing our bit to help get the message across to potential investors."
He added: "MIPIM will also provide a great platform for us to promote the Silverstone brand within the international property market, which is something we are keen to do. We are looking forward to making new contacts and identifying new business opportunities as a result of the event."
Silverstone will be at stand C19 as part of the Invest Newcastle stand. To meet up with the Silverstone team at MIPIM please get in touch with us on 0191 2314263.
For further information about the event and the Invest Newcastle delegation here are a few useful links: http://www.newcastleatmipim.co.uk/ http://www.mipim.com/en/homepage/