Silverstone manage six-figure refurb of TTE's new HQ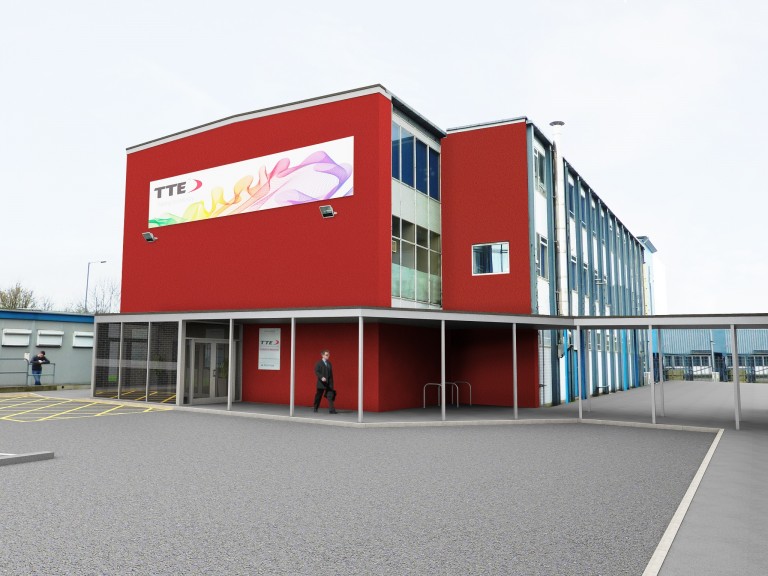 The TTE Technical Training Group is embarking on a six-figure refurbishment of its UK headquarters on Teesside. Silverstone has been appointed as Project Manager on the refurbishment.
The specialist training facility, which is located in South Bank, Middlesbrough, extends to 32 hectares with a range of buildings including three-storey offices, engineering workshops, industrial scale process plants and a restaurant, totalling 80,000 sq. ft.
The refurbishment project will include a new reception area and entrance porch to the main office building as well as considerable aesthetic improvements to the industrial buildings and re-configuration of the main car park.
The project is being delivered by contractor Ashbrook Construction Services, based in Middlesbrough, which, as part of the tender process, met Silverstone and TTE's requirement of a commitment to apprenticeships. A team of 27 will work on the project, which includes 3 apprentices.
TTE, which is celebrating its 25th anniversary in 2015, was Silverstone's very first client when it set up business over five years ago.
Mark Coulter, associate director at Silverstone said; "We first completed a project for TTE back in 2009 and we are delighted they have returned to us over five years later to further assist them with the re-development of their Southbank site. The refurbishment works are underway and completion is expected in July 2015. We are also in discussions about further upgrades to their Middlesbrough site as well as a potential new build project.'
TTE, which holds charitable status, specialises in the delivery of engineering training, including technical apprenticeships, for young people across Teesside. The organisation also delivers technical training and consultancy services to UK and international industry covering sectors such as Oil and Gas, Manufacturing, Pharmaceuticals, Downstream Petrochemical and the contracting industry. In addition to its Middlesbrough site, TTE also operate from locations in Azerbaijan, Ghana and Oman. The surpluses generated by its commercial activities is reinvested in the training of young people and the industry-standard facilities used to deliver skills and competencies on Teesside.
TTE's managing director, Steve Grant added: "This refurbishment project will provide our UK headquarters with a much improved image, which will better reflect our modern brand for both our clients and trainees. We have enjoyed a successful 25 years in business on Teesside and this investment will extend the life of the buildings as we enter the next chapter of the development of the organisation. We are grateful to Silverstone for their specialist advice, which has ensured the project is being delivered to meet our business needs and with minimal disruption to our trainees and staff.'