Series of major office refurbishment projects completed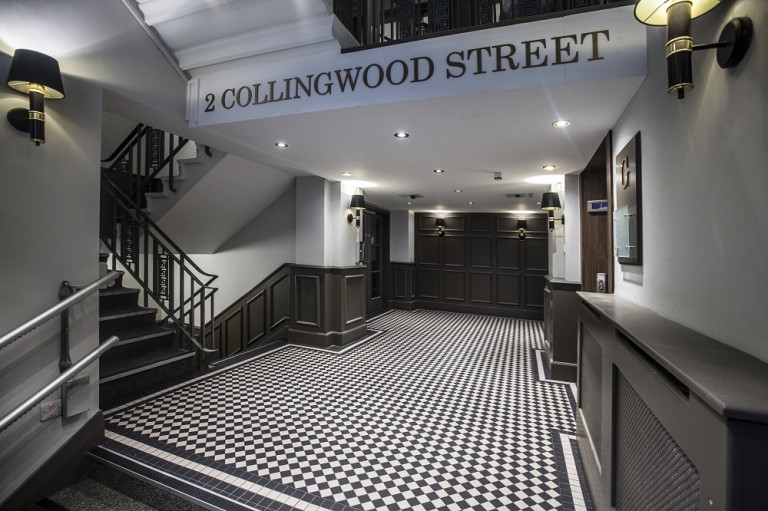 Over the past 12 months the team at Silverstone has completed over £1.6million worth of city centre office refurbishment projects in Newcastle.
In February we completed a £500,000 refurbishment at 2 Collingwood Street on behalf of the building owner, RPU Group plc. The prominent five-storey office building overlooking St. Nicholas' Cathedral has undergone the major overhaul in a bid to attract new occupiers.
Silverstone was initially instructed to project manage a full refurbishment of the ground floor office suites, the common areas and the basement in May 2017.
We were then also instructed on a second phase of works to refurbish the vacant office suites on the mezzanine, 1st, 2nd and 3rd floors, bringing the total project value to over £500,000.
We have also recently completed a similar project at 26 Mosley Street. The dilapidated city centre office building was re-invigorated thanks to a £500,000 makeover, which has transformed the unoccupied space into Grade A offices.

The largest of the 3 recent projects was our refurbishment of Gainsborough House on Grey Street on behalf of LRE Capital. The Grade II listed building, which is home to Café Rouge, underwent a major revamp in a bid to attract new tenants and has subsequently welcomed Condeco Software who relocated to the building in Q4 2017.
Following its completion, the Gainsborough House project was recognised as the 'Refit/Refurbishment of the Year' at the Insider Media North East Property Awards.
Richard Farrey, director at Silverstone said: "In recent years we have established a high level of expertise in the design and project management of major office refurbishments. We are finding that owners are increasingly aware of the advantages of investing in their buildings in order to make them more energy efficient and suitable for modern working practices. There are also higher levels of confidence in the strength of the letting market in Newcastle at the moment, which is a huge factor in why these projects are going ahead".
For further information on how we can help with your office refurbishment please call us on 0191 231 4263.