Reflections on my first MIPIM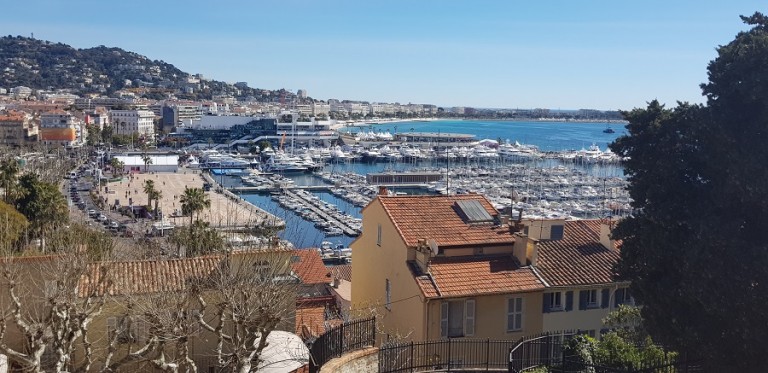 In our latest blog Ben Rennocks, Director of our Leeds office shares his MIPIM musings...
Having been at Silverstone Building Consultancy for a year now, heading up our new Leeds office, it was the perfect time to be part of a delegation flying the flag for investment in the north at MIPIM Europe – the annual international event for property professionals.
More about MIPIM
MIPIM, which was held in Cannes between March 12-15th, is recognised world over as the leading property trade show, attracting investors from around the globe, and it was my first time in attendance.
As a delegation, we had no trouble demonstrating the vibrancy of our region to potential investors, with so many exciting new schemes proposed for the north. Information was available on the ongoing redevelopment of Pilgrim Street and the Stephenson Quarter in Newcastle, as well as the proposed 140-metre high Whey-Aye observation wheel and surrounding leisure complex, Gateshead's Baltic Business Quarter, and the growth surrounding Doncaster Airport, to name but a few projects. There were also interesting presentations regarding the impact of Channel 4 and how it might benefit the future of Leeds City Region and the challenges faced by Homes England in dealing with the provision of suitable new houses in Yorkshire.
But the exhibition also gave me a welcome chance to see what's current in the property industry in other regions, as well as in London and the rest of the world. The full-scale model of central London was particularly impressive.
More than just fun in the sun
Another highlight was a dinner provided one evening by BE Design at Place de Mougins, high up in the hills above Cannes, which gave us the chance to meet engineers I've worked with over the years and new business contacts. The stunning surroundings and amazing hospitality certainly gave us the opportunity to break the ice.
Similarly, I recommend Ma Nolans, the Irish Bar in Cannes, where we spent some enjoyable evenings promoting the Silverstone brand. It has to be said that one of the main plus points of attending MIPIM is the chance to spend time with clients and colleagues outside the usual work environment.
Because they're less formal, these opportunities to socialise face to face help us generate better working relationships; in sampling MIPIM's evening itinerary, we were certainly introduced to contacts who it may be difficult to meet in the course of the usual working week. You never know, even a chance meeting with developers over coffee or on a bus, could lead to potential new instructions or enquiries.
Back to work
But it wasn't all eating, drinking and being merry. The exhibition was vast, with many presentations and events to attend, not only from the investment and development community, but also representatives from the public and private sectors, including members of the local authorities from Newcastle, Leeds and Sheffield, and of course commercial clients.
MIPIM proved to be not only exceptionally enjoyable, as what's not to like about spending a week with like-minded property professionals in the sunny south of France, but also incredibly worthwhile. We've returned home with some great new contacts with whom to follow up. In doing so, I'm confident we'll enhance our position by raising the profile of the company even further and to a wider audience, in the UK and beyond. We look forward to being back at MIPIM in 2020.