Meet our newest team members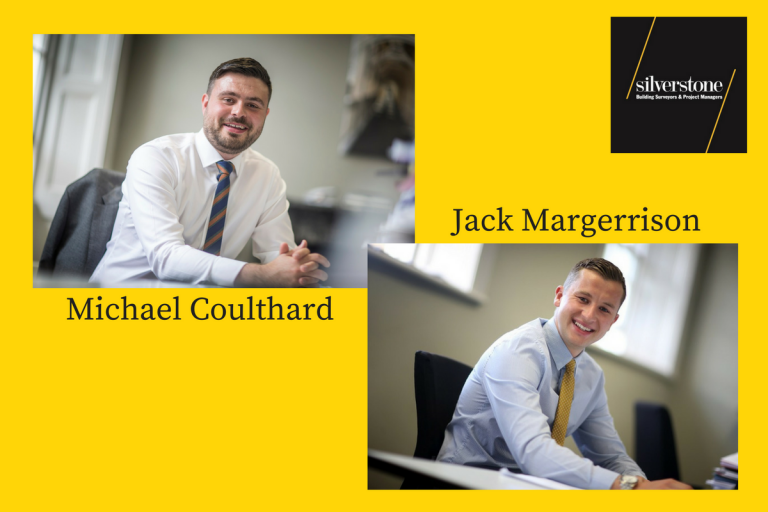 Last year we strenghtened our team with the appointment of a new senior chartered building surveyor and a graduate building surveyor.
Michael Coulthard, who previously worked at Alaska Developments in London, has joined the firm as a senior chartered building surveyor to assist in all aspects of building consultancy. He brings with him a wealth of experience, with particular expertise in project management across a wide range of sectors including office, retail, leisure and residential.
The 31-year-old, who is originally from the North East and studied Building Surveying at Northumbria University, says he is pleased to be returning to his roots, Michael commented: "I am really excited to be returning to the North East and taking up a role working for a local independent company. I was particularly drawn to Silverstone due to the variety of work and number of high profile projects they are undertaking throughout the region. The fact that they are very niche and only offer building surveying and project management makes them quite unique and I look forward to working with them as they continue to expand."

We also appointed graduate building surveyor, Jack Margerrison, after his graduation from Northumbria University with a 1st class Bsc(Hons) degree in Building Surveying.
Jack previously gained work experience at Michael Dyson Associates completing stock condition surveys for housing authorities and non-traditional residential structural surveys. He has also undertaken work experience at estate agents and has learnt AutoCAD during a stint at a manufacturing company. Jack will be soon be joining Ben Rennocks in our new Leeds office.

Richard Farrey, director at Silverstone added: "We are delighted to have Michael and Jack on board. We have always taken great care to recruit like-minded individuals who are commercially focussed in line with our company values and we are confident Michael and Jack will be a great addition to the team."