Landlords should seize the initiative to future-proof their office space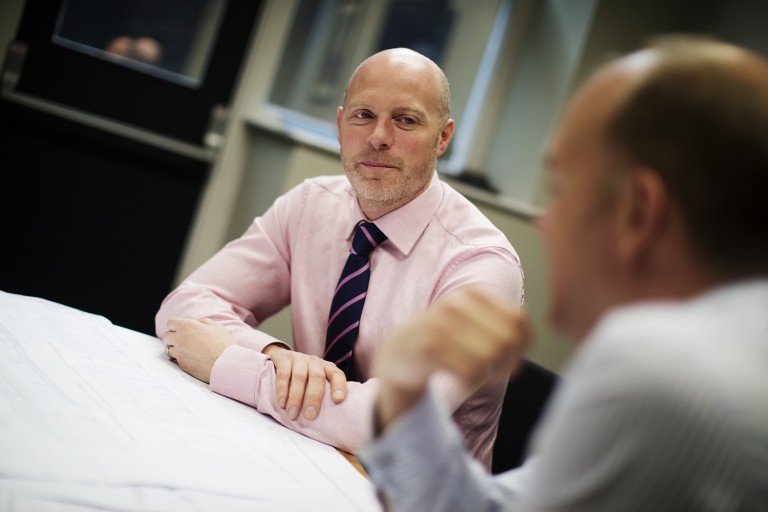 In our latest blog Richard Farrey advises on keeping your office building ahead of the game...
As technology firms become an increasingly important component of the office occupier market, we have witnessed first-hand that property owners are recognising the need to bring their buildings up to speed.
Whilst the rising demand for offices that provide superior connectivity and bandwidth is being driven by technology firms, a host of more traditional sectors are becoming increasingly aware of the importance of future-proofing the buildings they occupy.
At Silverstone, we have provided advice to a full range of property owners who wish to seize the initiative and consider what their tenants need in order to help them operate as efficiently as possible. This task can often coincide with a wider refurbishment project when a building is partially vacant and needing to attract new occupiers, but is also appropriate for a fully occupied building looking to retain its tenants.
So what is required to ensure an office building will appeal to occupiers, not only now but in the future?
We know that today's office occupiers are looking for modern workspace which is more authentic than offices of 10 to 20 years ago. In other words, office space that says something about the company which occupies it, whether that is quirky and progressive or earthy and unpretentious.
More than ever, there is a focus on staff morale and wellbeing, by creating a positive, healthy environment where people want to spend time. This can include considerations as to the quality of light and air circulation, the availability of break out areas, right through to the provision of leisure and shower facilities.
It is no coincidence that this trend comes at a time when companies are not only targeting ways to attract and retain talented staff, but in many cases also want to increase staff productivity.
For these reasons, the demand for light and airy spaces with character and generous floor to ceiling heights, continues to dominate the market. We are also seeing that the decorative style, furniture and finishes are increasingly mirroring modern leisure and residential spaces to reflect the working practices of younger people.
Whilst there is a desire to help accommodate occupiers who need to upsize and downsize their space requirements, there are challenges in this area and it is certainly a more difficult hurdle for landlords. There are not only the physical and logistical issues to contend with, but in an industry dominated by long term secure income streams, it is not surprising that leases which incorporate a high degree of flexibility are not yet widely available outside of serviced office buildings.
By working with connectivity experts we can review what options are available for a particular building in order to provide the optimum communications solution. For example, we recently worked with Wildcard Networks in regards to a superfast broadband supply for tenants to use at Gainsborough House on Grey Street. As there is no fibre supply on Grey Street, the solution for this project involved roof-mounted, direct line of sight connections to a 1000mb feed at another building in Newcastle city centre.
As building surveyors we find that we are perfectly placed to help property owners adapt their buildings to accommodate this changing landscape. Our knowledge of technology, legislative matters and modern occupier requirements, enables us to advise clients on what options are available to them.
Once a plan has been formulated, we are able to design and project manage whatever works are required to help ensure our clients have done all they can to future-proof their buildings.
For help and advice please contact Richard Farrrey on 0191 231 4263 or email richard.farrey@silverstonebc.com