Getting to know... Mark Coulter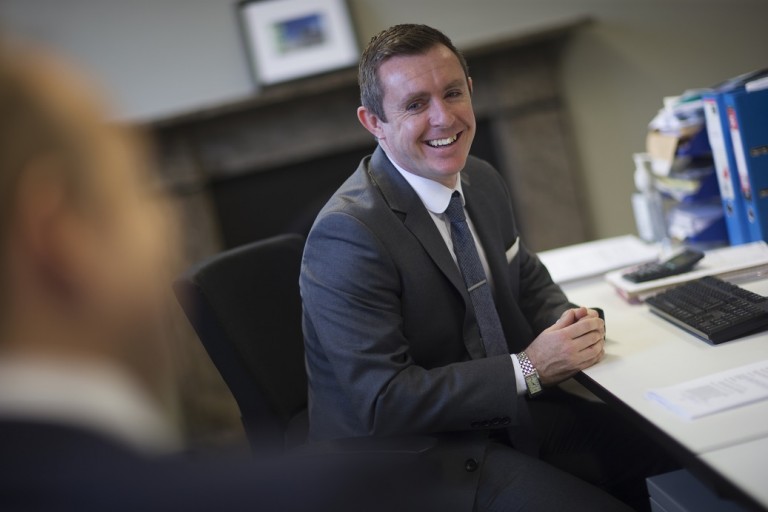 How long have you worked at Silverstone and what is your role?
I joined Silverstone in August 2012 as Associate Director to assist joint Directors Ben & Richard in all aspects of building surveying at a senior level. I previously worked Napier & Blakeley in Melbourne, Australia, a national firm of building consultants. The majority of my work is in dilapidations, contract administration and building surveys.
What has been your best project so far?
I am currently working on a project on behalf of TTE Technical Training Group to upgrade their Teesside headquarters. The specialist training facility extends to 32 hectares with a range of buildings including three-storey offices, engineering workshops, industrial scale process plants and a restaurant, totalling 80,000 sq. ft. I enjoy creative projects and looking at inventive solutions for improving buildings. For TTE's project I am adapting an existing facility which is functional but aesthetically poor to create a much improved image and high visual impact for the benefit of their trainees and staff.
What do you enjoy about working at Silverstone?
Silverstone has a very positive outlook on the working environment and a great attitude towards work generally which permeates through all staff. It is a very friendly and supportive environment to work in with the benefit of having a good work life balance. I really enjoy being part of a young, forward thinking practice which is having a significant impact on a traditional market.

What has been the highlight of your career so far?
The highlight of my career so far was when I was working in Australia and I represented the Minogue family (yes as in Kylie) acting as expert witness on $1.4 million contractual construction dispute, which we won. The dispute related to a 4-storey office building in Melbourne which the family bought three months prior to completion which had serious building defects. I learnt a lot about how to effectively and professionally deal with disputes during the project. (The only downside was I didn't get to meet Kylie herself!).
What are your interests outside of work?
I enjoy a number of sports, I am member of Hebburn cricket club, I am currently working on improving my golf game and I am a Newcastle United season ticket holder. I also enjoy camping and the great outdoors.