Cool new office space completed in Teesside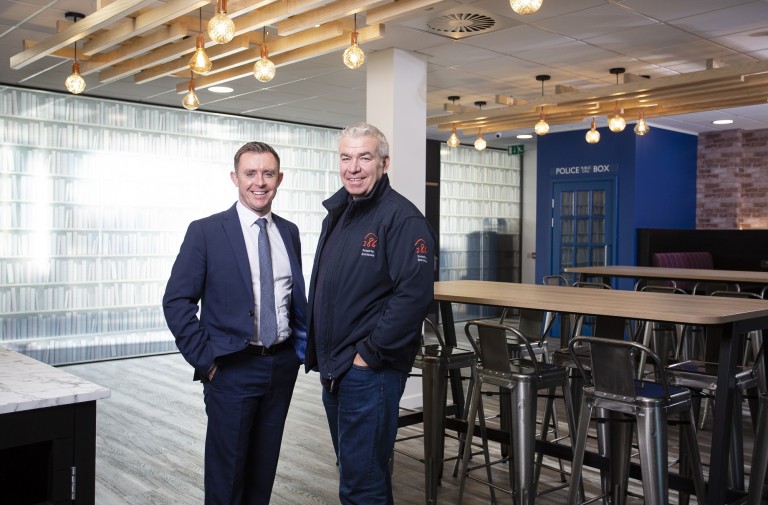 Silverstone Building Consultancy has completed a six-figure refurbishment to help deliver a new concept in office accommodation to Teesside.
The former Sheraton House in Stockton, owned by property investment company LevelQ Ltd, has been transformed into modern collaborative workspace with the design based on a British village theme.
The building, which has been rebranded LevelQ, incorporates two social zones called The Library, featuring a café, and The Village Green, featuring picnic-style benches and artificial grass. Other facilities include a gym and cinema room to provide a high-quality working environment for occupiers.
Silverstone worked alongside project architect, Jacqui Martin of Design North, acting as contract administrator and CDM principal designer on the refurbishment which the firm says has been an inspiring project to work on.
Mark Coulter associate director at Silverstone commented: "We are delighted to have been a part of this fantastic project, we have really enjoyed seeing the space taking shape. It's great that the owners have introduced this new concept to Teesside where there is nothing else quite like it.
"There is a growing demand from office occupiers for more innovative office space which offers a dynamic environment to support staff wellbeing and increase productivity, collaboration and creativity. That is exactly what has been created at LevelQ and we foresee it being a huge success."
The offices, which are located on Surtees Business Park off the A66, provide flexible workspace ranging from hot-desks and incubator offices to larger suites for up to 20 people. Occupiers will have access to a boardroom, state-of-the-art conferencing facilities, a concierge reception and super-fast internet.
Andy Preston of LevelQ added: "We are really excited to be able to open the doors to the first phase of LevelQ. We look forward to seeing the place grow to become a busy vibrant hub of businesses of all shapes and sizes. We have lots of great small businesses in Teesside and we want to give them the opportunity to grow and prosper here at LevelQ."
LevelQ Ltd is offering traditional long leases together with various levels of membership. The firm also owns Infinity House and Phoenix House on the business park and works are underway to transform these into phases two and three of LevelQ.
Stockton-based 186 Property Solutions was appointed as the main building contractor on the refurbishment.