Behind the scenes with Jack Margerrison…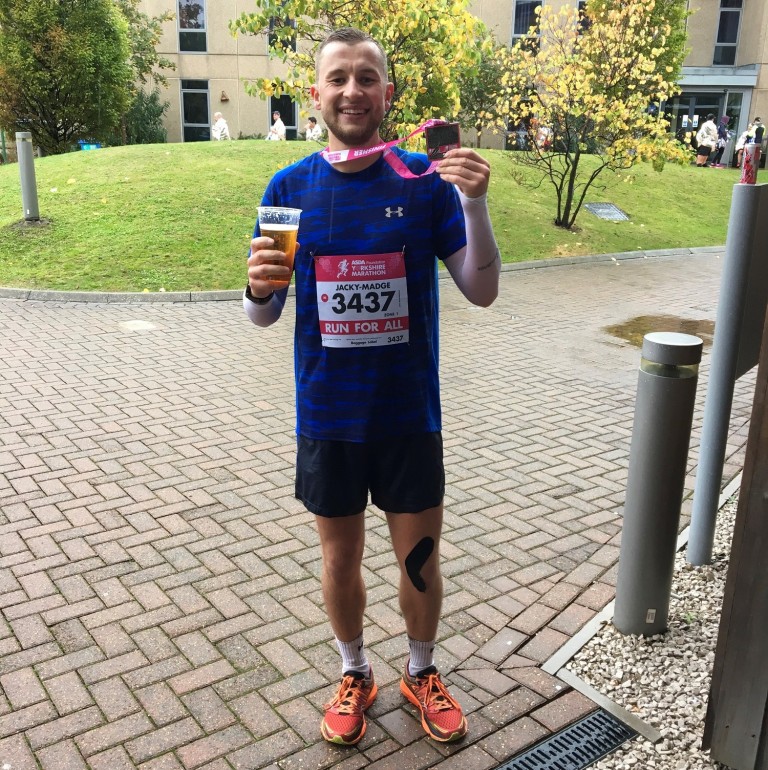 Jack Margerrison joined Silverstone Building Consultancy in 2017 after graduating from Northumbria University with a 1st class Bsc (Hons) degree in Building Surveying. He has since become a Chartered Building Surveyor, passing his APC in 2019. A proud Yorkshireman, Jack is from Leeds and is based in our city centre office where he delivers the full range of building surveying services to our clients across Yorkshire and beyond. Read on to find out which football stadium he would like to demolish, what his favourite sandwich shop in Leeds is and why there is more to Building Surveying than meets the eye…
1. What is your favourite building in Leeds and why?
It has to be Leeds Town Hall. It dominates the skyline of the city and is easily recognisable Neoclassical/Baroque architecture. The Grade I listed building was opened by Queen Victoria in 1858 and is one of the largest town halls in the United Kingdom. For anyone not familiar with the building there's a lot of information and photos here on Wikipedia: https://en.wikipedia.org/wiki/Leeds_Town_Hall#Sculpture
2. Describe your perfect work day
It would start with an early morning site visit in Leeds City Centre followed by a sandwich from the best sandwich shop in Leeds (Brod Sandwich Bar). The afternoon would be spent in the office sending that massive Building Survey report out and hopefully there would be enough time to squeeze in 9 holes in the evening.
3. In your experience, what is the most common misconception about Building Surveyors?
In my experience so many people think it is limited to only undertaking Building Surveys. However, Building Surveyors undertake a wide variety of service streams such as Contract Administration, Dilapidations, Project Management, Project Monitoring and much more. It's a lot broader and more complex than most people realise.
4. Which building would knock down tomorrow if you had the chance?
It would have to be Old Trafford (I am a Leeds fan!)
5. What aspect of the job did you not anticipate when you first entered the industry?
The crossover with other property professionals who we work with on different projects.I get the opportunity to work on fantastic schemes with architects, interior designers, engineers and environmental consultants, ranging from commercial buildings to car park refurbishments, industrial units, retail and residential.
6. Who do you admire?
Any golfer that manages to play to their handicap more than once a year! (I'm struggling at the minute!)
7. What does relaxation look like for you?
A nice long holiday somewhere sunny like the south of France/Spain with a nice beach, good food and plenty of ice cold beers!
8. What was the last meal you made and when?

Fillet Steak with homemade peppercorn sauce, potato wedges and salad (very nice but admittedly it was quite some time ago!)
9. Name your top 3 albums of all time

What's the story morning Glory (Oasis)
The Stone Roses (The Stone Roses)
Blossoms (Blossoms)
10. Tell us an interesting fact about yourself that people may not know
I have become a keen runner and completed two marathons. I am hoping to complete a third in 2021 and beat my previous time of 03 hours 14 minutes.