Jesmond Residential Survey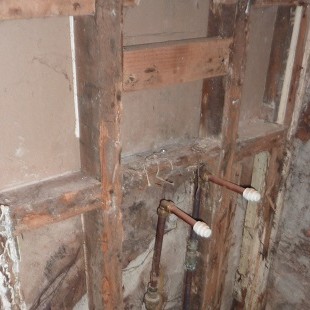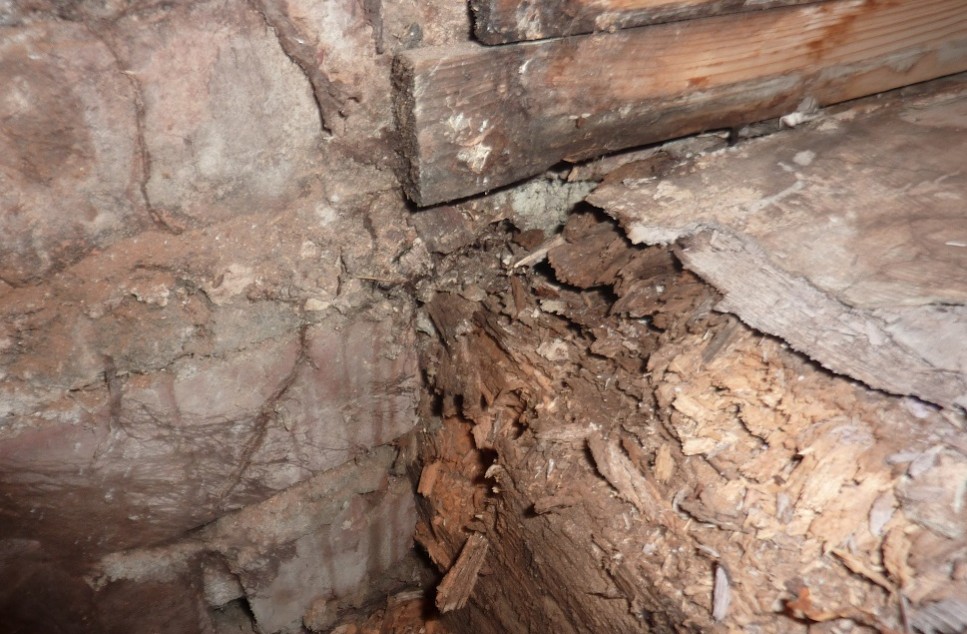 We were originally instructed to undertake an inspection of a ground floor flat in Jesmond and provide advice on a long-standing water ingress issue, which was believed to be linked to a plumbing fault in the first floor flat.
Our initial inspection revealed the presence of both dry and wet rot to timber door frames, architraves and skirting board details, although or inspection was limited to the existing surface finishes. We knew this would not provide sufficient clarity on the extent of the potential issues and so we requested a series of opening up works to the ceiling, walls and floor structures.
After an intrusive refurbishment Asbestos Survey confirmed that no materials containing Asbestos were present within the ceiling and wall finishes, the openings were made. Our follow up inspections revealed significant damage and decay to structural timber members at ground and first floor level and also confirmed the extent of the dry rot spread to the wall surfaces.
Along with consultation from a timber preservation specialist and structural engineer, Silverstone prepared a detailed report outlining the suspected cause of damage, the extent of disrepair and the necessary steps required to remedy the issue, which included wholesale replacement of floor joists and chemical treatment of timbers and walls to kill off the dry rot fungus.
The above case is great example of how a seemingly small issue of water ingress can lead to far greater problems if the correct and appropriate remedial action is not taken. A handyman will often resort to the quickest and easiest fix, but as Chartered Building Surveyors, our building pathology knowledge allows us to evaluate the bigger picture and provide reasoned and detailed advice.
If you require expert building consultancy advice on any building related matters, please do not hesitate to contact a member of our team on 0191 231 4263.